'A picture is worth a thousand words'. Diagrams assist your audience with understanding difficult information and give visual representation to complex procedures and pathways. 
Neutrophil priming and de-priming
Demonstrating the various stages of neutrophil development in the pulmonary circulation.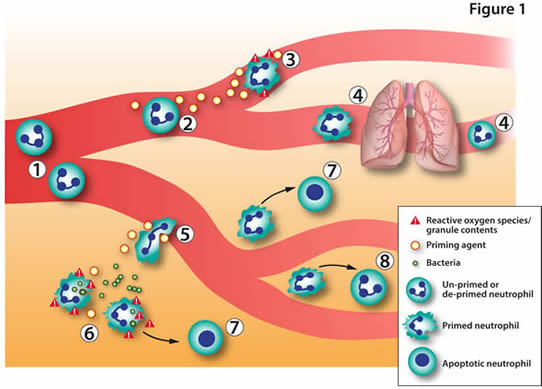 Papworth Clinical Research Unit
Showing integrated core facilities with Translational and Educational Interface for a proposed Clinical Research Unit.