Drawings of anatomy date back to the beginnings of medical science, but they still have a place in modern medical education, emphasising the crucial features in a way that photography cannot discriminate, which allows the audience to understand the important points easily and without distraction.
Pelvis
An example of highlights and shadows, utilising the background colour as a half-tone throughout, effecting a virtual 3D of the pelvic bones. Drawn from life.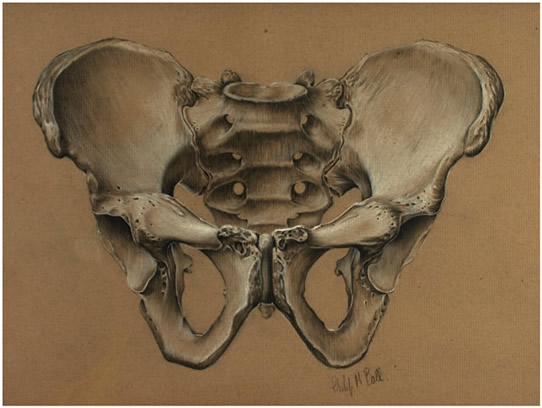 Skulls, lateral, ¾ right, A/P & ¾ left:
Intended background for overlays of muscles, arteries, vein and nerves. Drawn from life.