UAS users can access their email and the UIS admin environment while working at home or away from their office.
Remote access to email
You can access your emails via webmail, which is available free to anyone with a standard web browser and internet connection and doesn't require the use of a VPN or remote access system. You can log in to it with your [CRSid]@cam.ac.uk email address and UIS Password.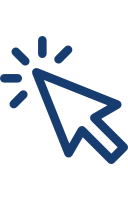 Outlook Web App
To increase security, please ensure you sign out once you are done.
 
Remote access system
You can connect to the University network from home or another locations so that you can use common applications, such as Excel, PowerPoint and Word, and access University systems like CamSIS, CHRIS and CUFS.
Important note: At the end of your remote access session you must explicitly sign out to prevent subsequent sign in issues. Your PC should also be patched, up-to-date and running up-to-date anti-virus software.
Follow the appropriate instructions for your operating system and browser:
Windows

macOS
The ACN VPN
The ACN VPN is another method you can use when wishing to connect to your physical office computer from home. If you'd like to use this approach, instructions are available for Windows 10 users. If you'd like to connect your Mac to the ACN VPN, follow these instructions.