Multi-factor authentication (MFA) adds an extra layer of security when you log in to your Microsoft account by asking you for a second form of identification (a second factor). For example, after you enter your password, you might enter a verification code generated by an authenticator app or sent to your phone.
 
How to s
et up your second factors
Step 1
Log in to www.office.com. Select 'Next' in the 'More information required' screen.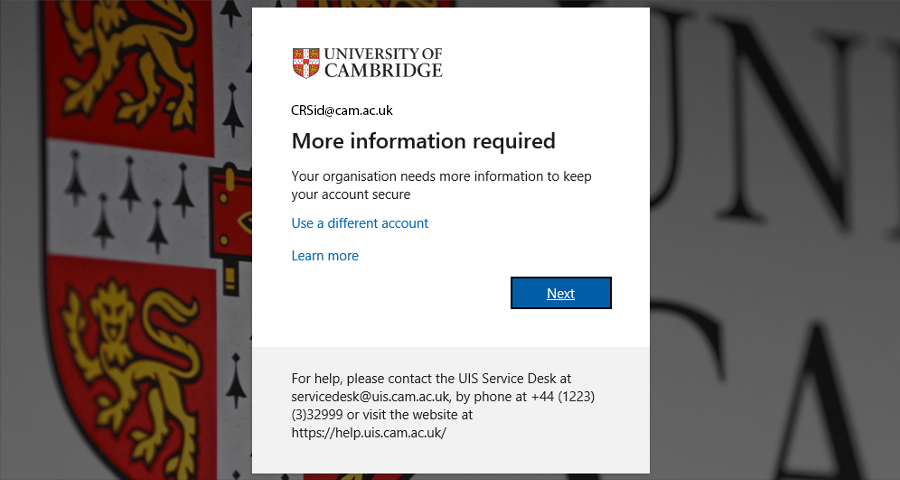 Step 2
Follow the instructions for your authentication method. You can use:
To ensure you don't lose access to your Microsoft account, you should set up at least two authentication methods.
After you have set up your second factors, you'll see your authentication methods in My Sign-ins.
You can set up more than one, and you can always change or update your authentication methods. 
If you're unable to use any of the methods, please contact the UIS Service Desk.
 
Getting help
If you have any queries about MFA or encounter any difficulties, please contact the UIS Service Desk.