You can change, remove and update multi-factor authentication methods at any time by logging in to your University Microsoft account.
Visit the 'My Sign-ins' page in your University Microsoft account.
From here, you can view and manage all of your authentication methods.

You can update your default authentication method by clicking on 'Change'...

... selecting a new method from the drop-down menu, and clicking 'Confirm'.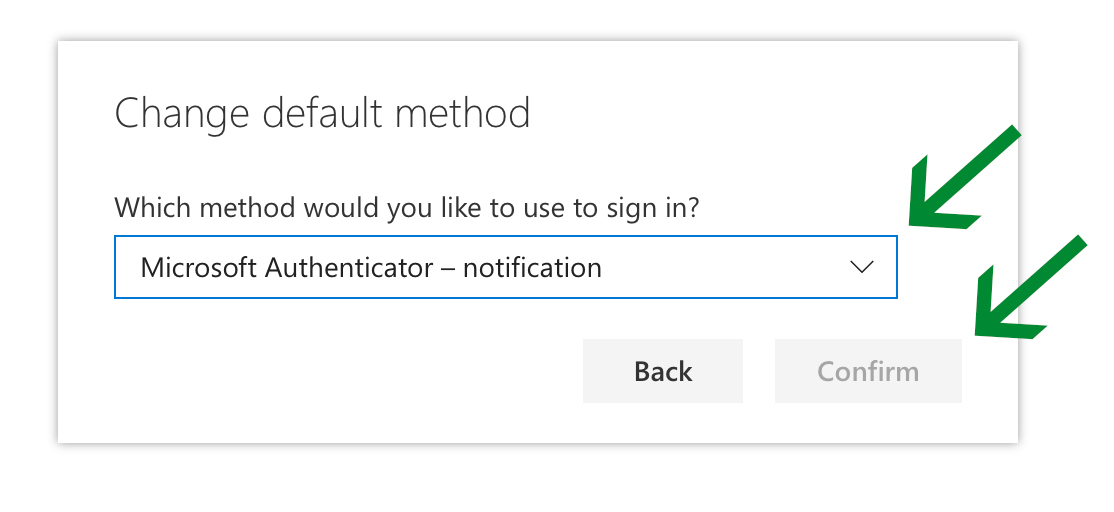 You can also add and configure a new method, change the details of an existing method (for example, change the phone number) or delete a method in the list.