Apple Mail and Gmail users: remove and reinstall your University email account
If you use Apple Mail (on desktop or mobile devices) or the Gmail app to receive your University email, you'll need to remove your University email account from your app and reinstall it after you've set up multi-factor authentication.
For instructions on how to add and remove email accounts:
Video tutorial
Instructions
Make sure you're signed out of your Microsoft account on other desktop applications, such as Microsoft Teams, Office applications and other browser windows before you proceed.
In the 'Step 1' of the 'Additional security verification' screen, select 'Mobile app' in the first drop-down box, ensure 'Receive notifications for verification' is selected and click 'Set up'.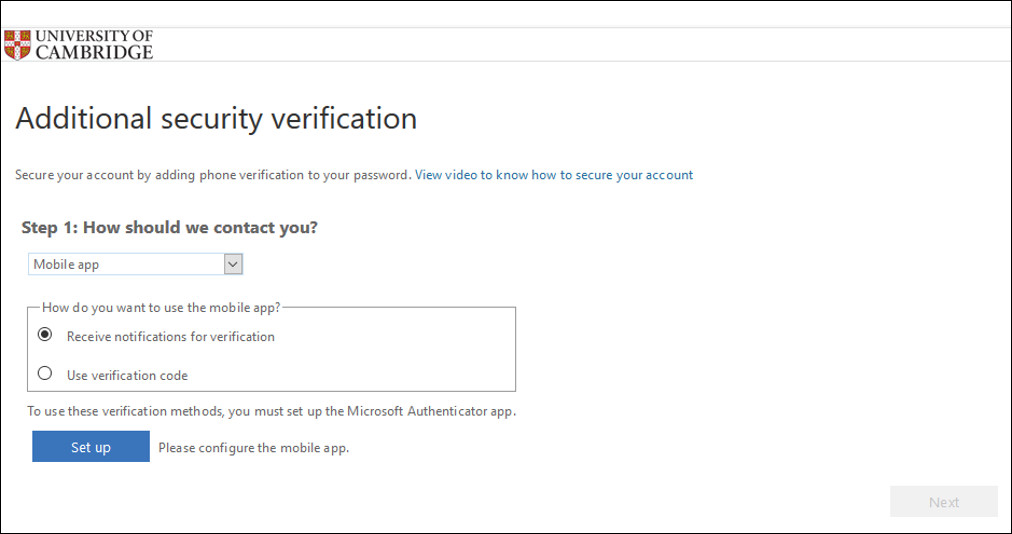 Download the Microsoft Authenticator app to your mobile device from the Apple App Store or Google Play App Store:
Once downloaded, open it and select 'Scan QR code' to complete the set-up:
Use your mobile device to scan the QR code displayed on your browser, and click 'Next':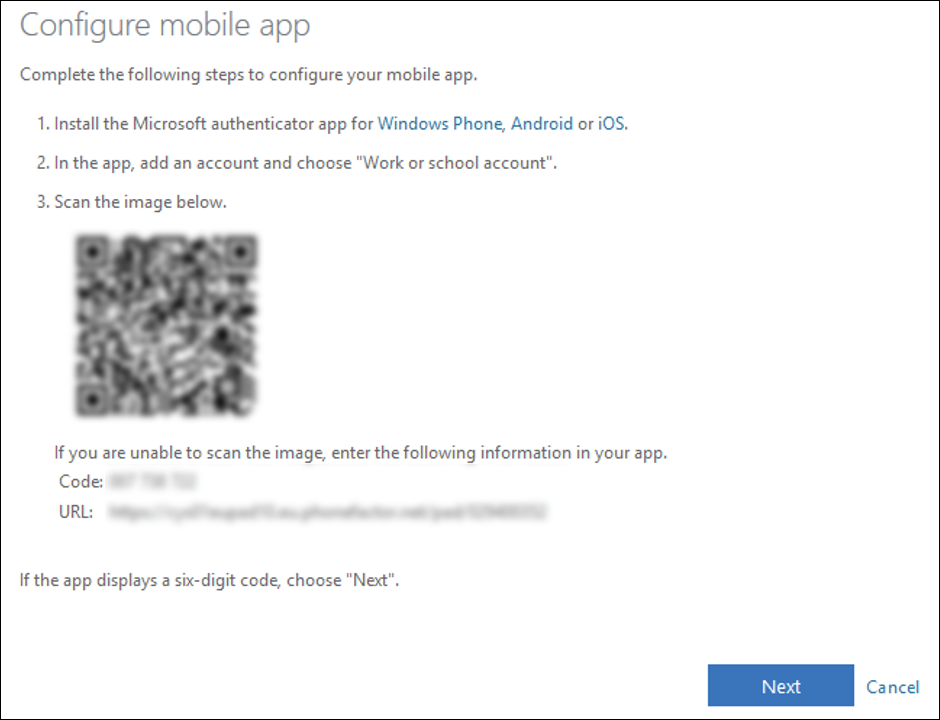 You'll be invited to add phone verification as well, just in case you lose access to the app. You don't need to set this up immediately. Click 'Finished'.
The next time you log in to your a Microsoft application, you may be asked to authenticate using a second factor. If you've chosen this method, you'll receive a notification from the Microsoft Authenticator app on your mobile device:
Tap 'Approve' to sign in.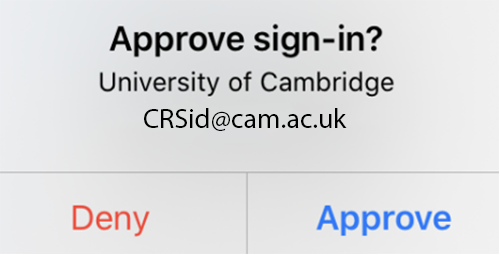 Signing into Teams
The next time you use the Teams desktop app, make sure you're signed in. Look out for a thin notification banner at the top of the application window that asks you to sign in – it's easy to miss!
 
Managing your multi-factor authentication methods
You can change, remove and update multi-factor authentication methods at any time by logging in to your University Microsoft account. Find out how to manage your multi-factor authentication settings.