1. Open the OneDrive app from the Start menu: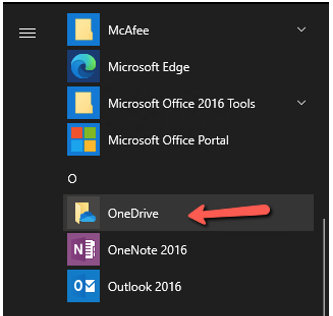 2. You will see the Set up OneDrive screen, prefilled with your CRSid@cam.ac.uk email address. Click the Sign in button: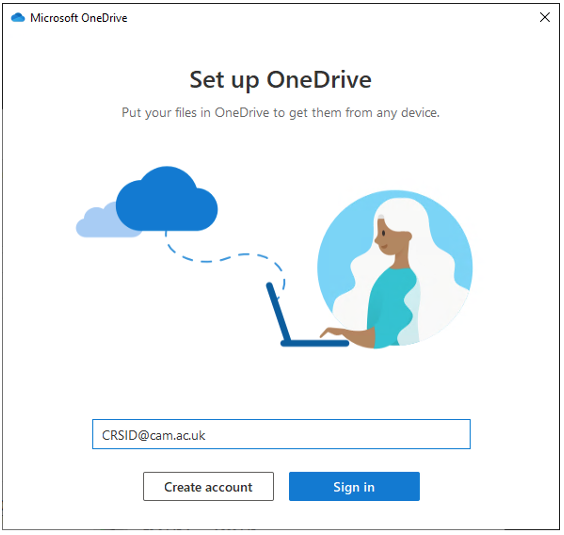 3. ...and you will be transferred to the standard University Microsoft login pop-up window.
Enter your Raven password and click the Sign in button: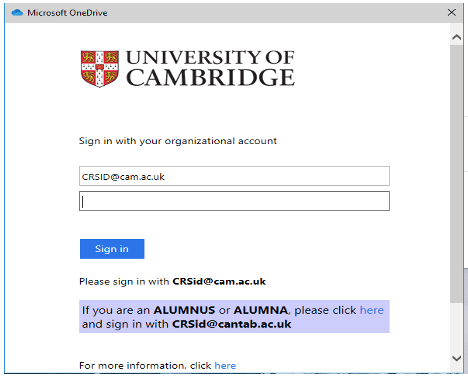 4. Click the Next buttons to set up your OneDrive configuration using the default options: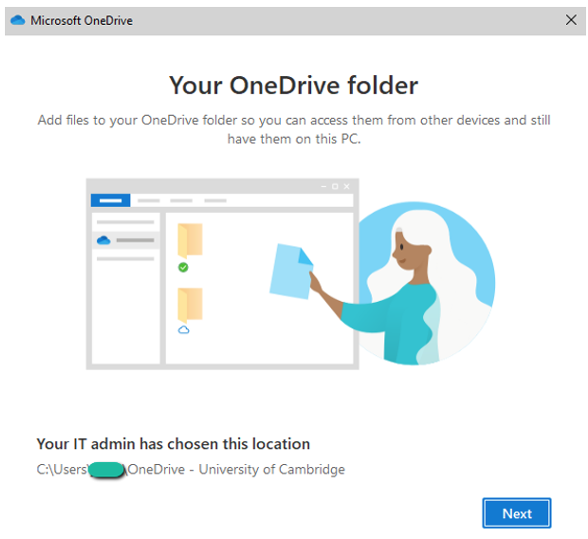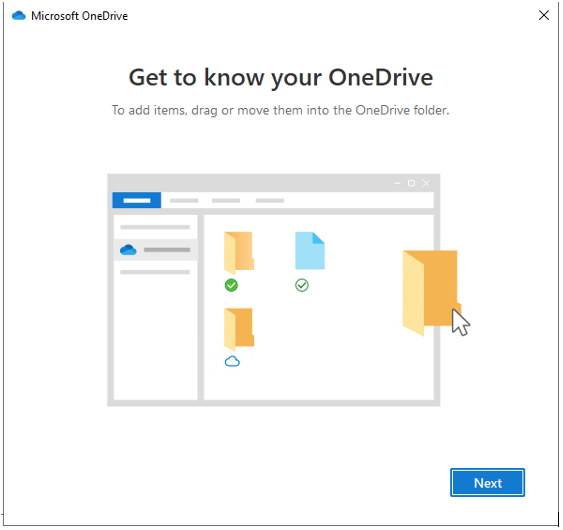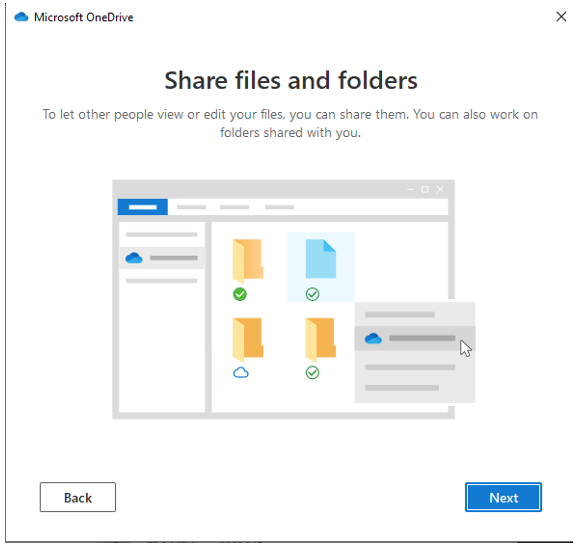 Click Later to skip downloading the mobile app for now (you can get the mobile app any time from your device's app store, e.g. Google Play or Apple's App Store):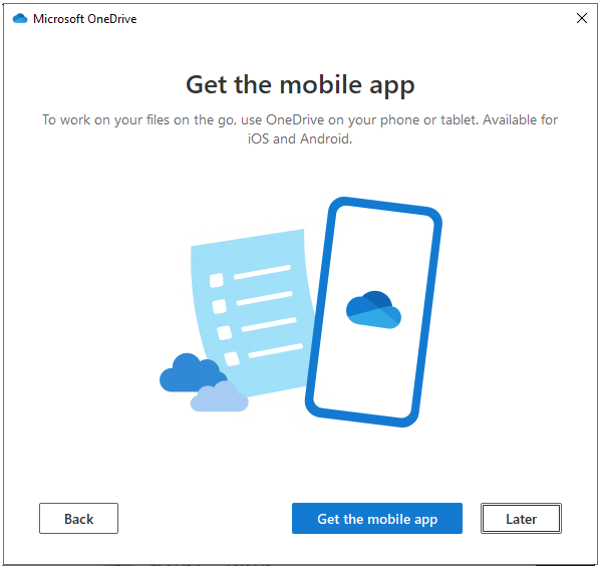 Finally, click the Open my OneDrive folder button: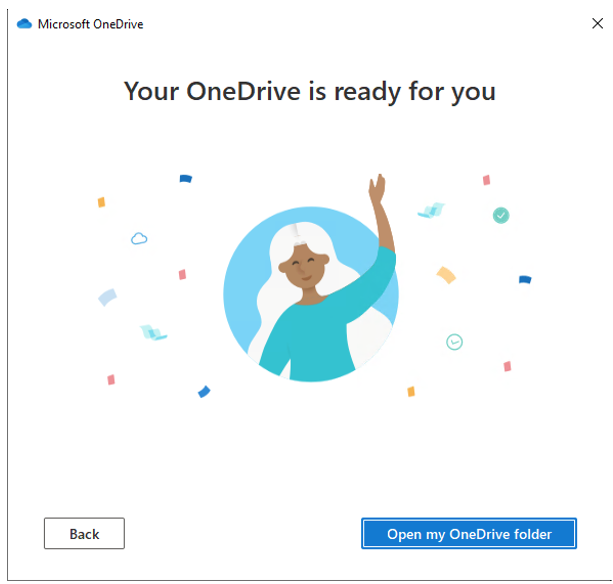 5. You will now see your OneDrive – University of Cambridge area: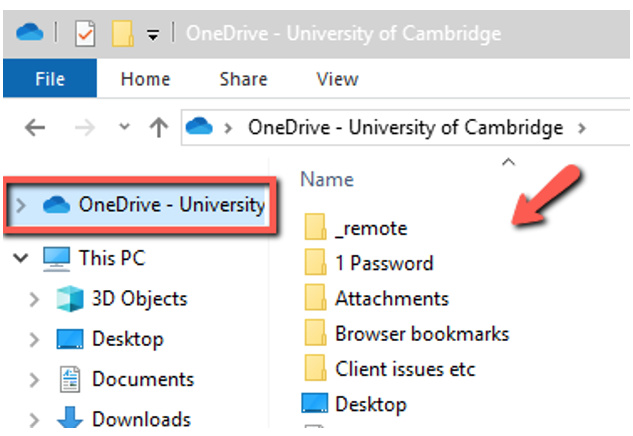 Syncing your files and understanding the progress icons
You can now drag-and-drop files from your PC to your OneDrive filestore. Note that syncing a large amount of data at once is not instantaneous and can even take a few hours.
As files get synced you will see a green checkmark against them, which assures you it has finished uploading to the cloud. For an explanation of the syncing icons in OneDrive, see: What do the OneDrive icons mean? (link opens in a new window)