How to set up eduroam on a Mac PC or laptop running macOS X 10.8 or later
These instructions are for configuring eduroam for macOS. You must be running 10.8.5 or later to use eduroam.
Before you begin, make sure you are in a location where the eduroam wireless network is available and have created a network access token for your device on the UIS token page.

Download this eduroam profile.

Double click the downloaded file (eduroam.mobileconfig). System Preferences will open and ask if you want to install the profile. Click Continue.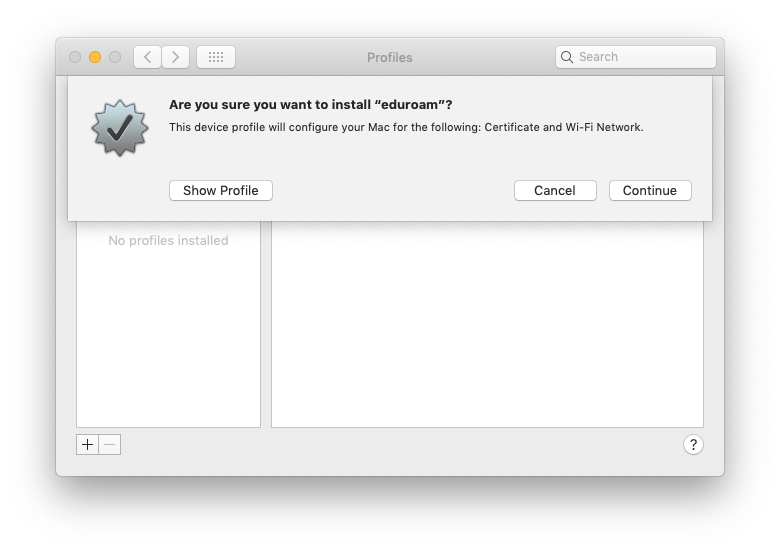 Click Continue to import the "University of Cambridge Wireless Service Root CA".

For the username, enter the username of the network access token you created for this deviceon the UIS token page in the format CRSid+device@cam.ac.uk – for example, abc123+workimac@cam.ac.uk.
For the password, manually type in the 16-character network access token you created. Tip: Don't copy and paste the password because this can lead to spaces being added.
Then click Install.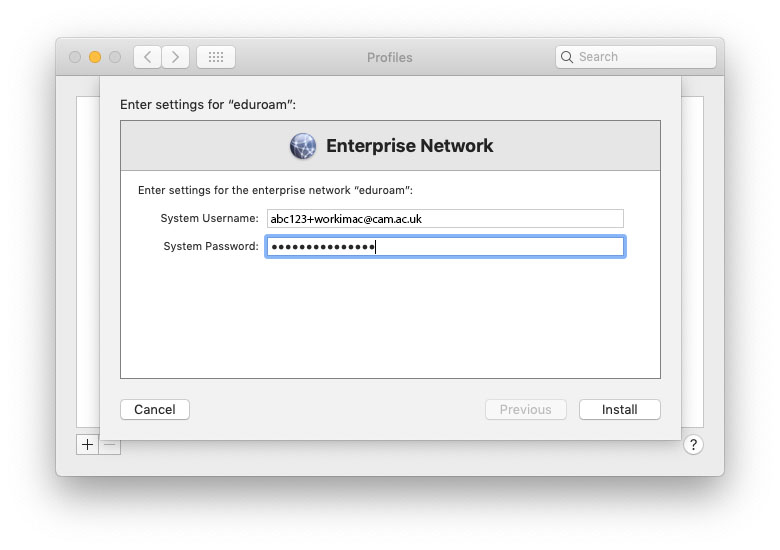 If prompted, enter the password you use when logging into your Mac to approve the profile installation.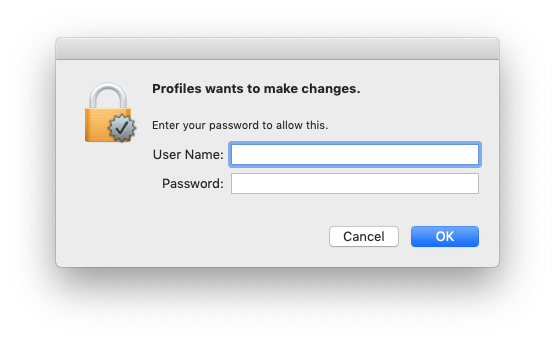 Once the profile installation is complete, click the Show All button and then choose the Network Preference pane.
Highlight Wi-Fi and click the Advanced button. Drag eduroam above UniOfCam in the list of wireless networks so that it becomes the preferred choice. Click OK.


Go to Applications > Utilities and open Keychain Access


Select the System Keychain.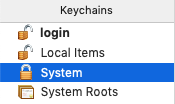 Double-click the University of Cambridge Wireless Service Root CA certificate to show the information panel.
 


Open the Trust drop-down menu.
Set "When using this certificate" to "Never Trust" (this will reset the settings below to also read "Never Trust").
Set "Extensible Authentication (EAP)" to "Always Trust".
The "When using this certificate" setting will now change to "Use Custom Settings".
Once you have made these changes, your settings should look like this: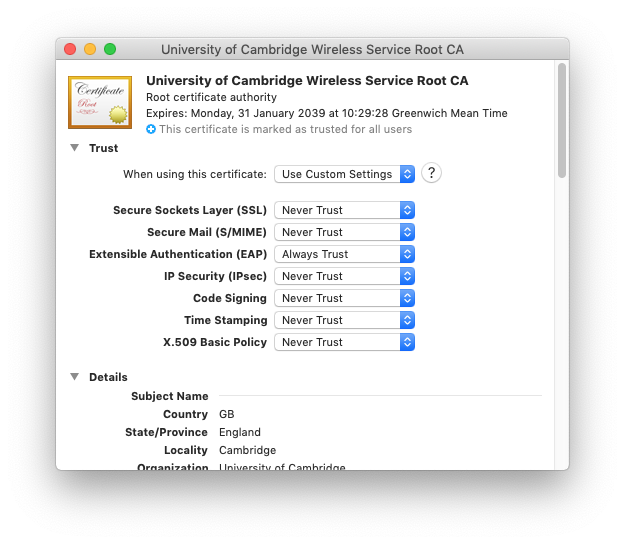 Close the Information panel and, when prompted, enter your admin user password to confirm and save the changes.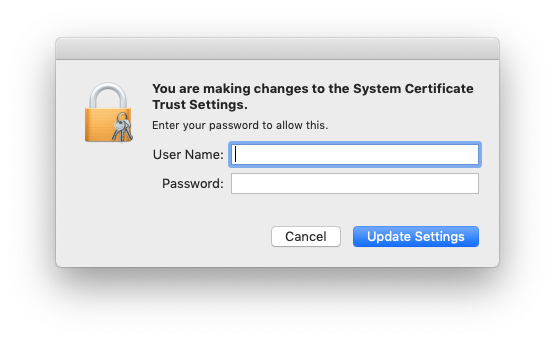 Close Keychain Access.
Congratulations! You should now be able to connect to eduroam. If you get an error saying that authentication has failed, double-check the above steps.
 
Need help?
If you're still unable to connect, please look through the troubleshooting page or contact the Service Desk: servicedesk@uis.cam.ac.uk.