Guide to Printing from USB Memory at a Sharp MultiFunction Device (MFD)
Login to the MFD by either swiping your card or manually inputting your CRsid and UIS Password on the login screen.
After successful login the Function screen will be presented.
Insert your USB pen-drive into the MFD's front USB port.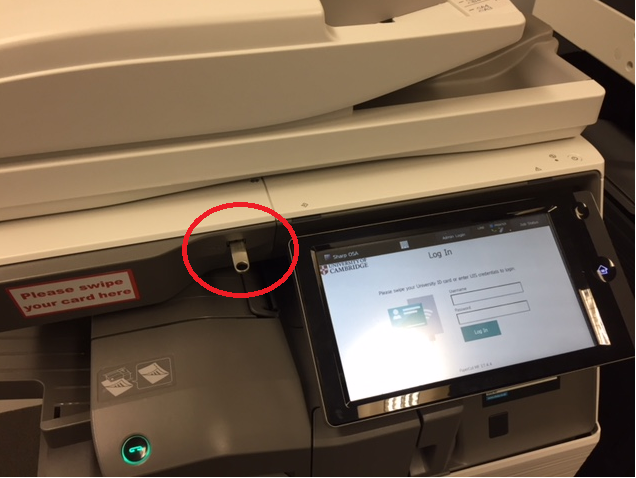 After the USB pen-drive has been read select Print from external memory device (USB) from the dialog box.
From the USB Memory screen select the required document to print. After selection has been made press Change Setting to Print.
Make any necessary configuration changes using the left-hand toolbar, then press Start to print.