Guide to photocopying at a Sharp MultiFunction Device (MFD)
Login to the MFD by either swiping your card or manually inputting your CRsid and UIS Password on the login screen.
At the Function screen press Photocopy.
Place the original document face up on the document feeder, alternatively, face down on the glass scan bed.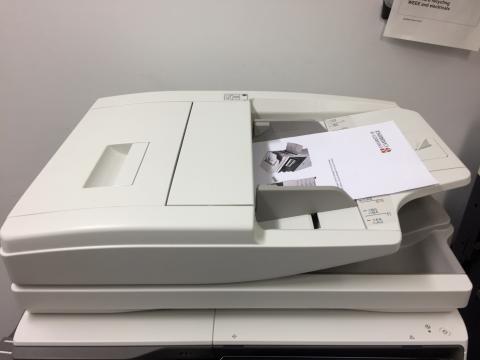 Make any necessary configuration changes using the left-hand toolbar. 

To preview the photocopied document, press Preview.
At the preview page, order and orientation can be edited before submitting the photocopy.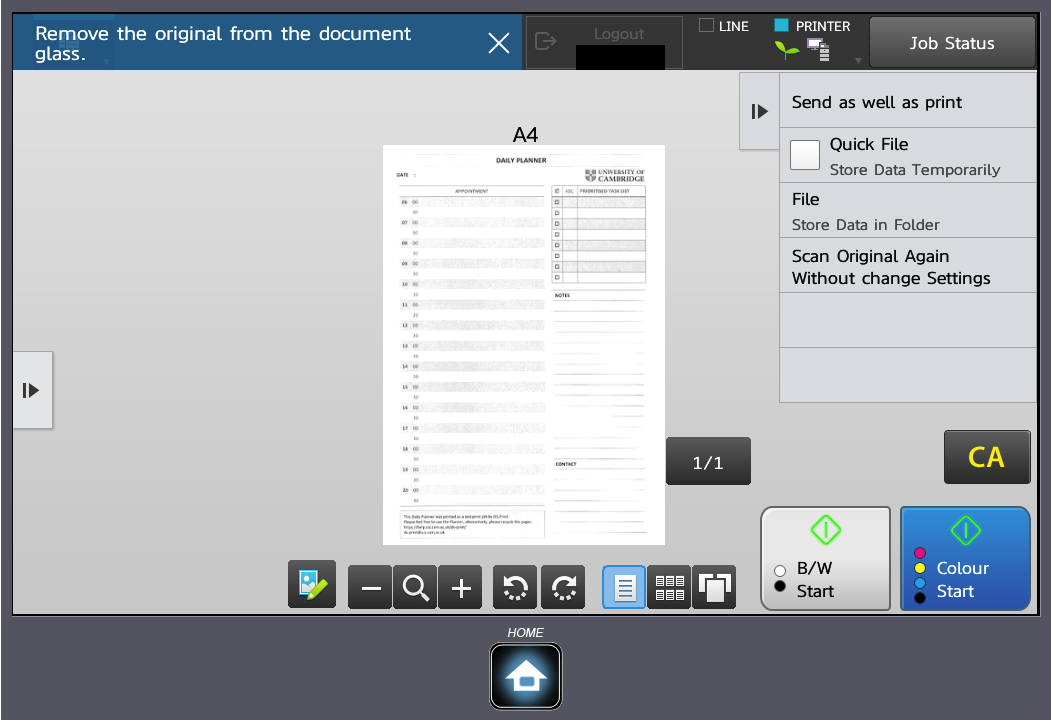 Press either B/W Start to create a black and white photocopy of the original document, or Colour Start for a colour copy. The scan will begin and a copy of the document will be available from the output tray.