Guide to creating editable OCR (Optical Character Recognition) documents at a Sharp MultiFunction Device (MFD)
Login to the MFD by either swiping your card or manually inputting your CRSid and UIS Password on the log in screen.
At the Function screen press Scan to email.
Press File Format from the left-hand tool bar.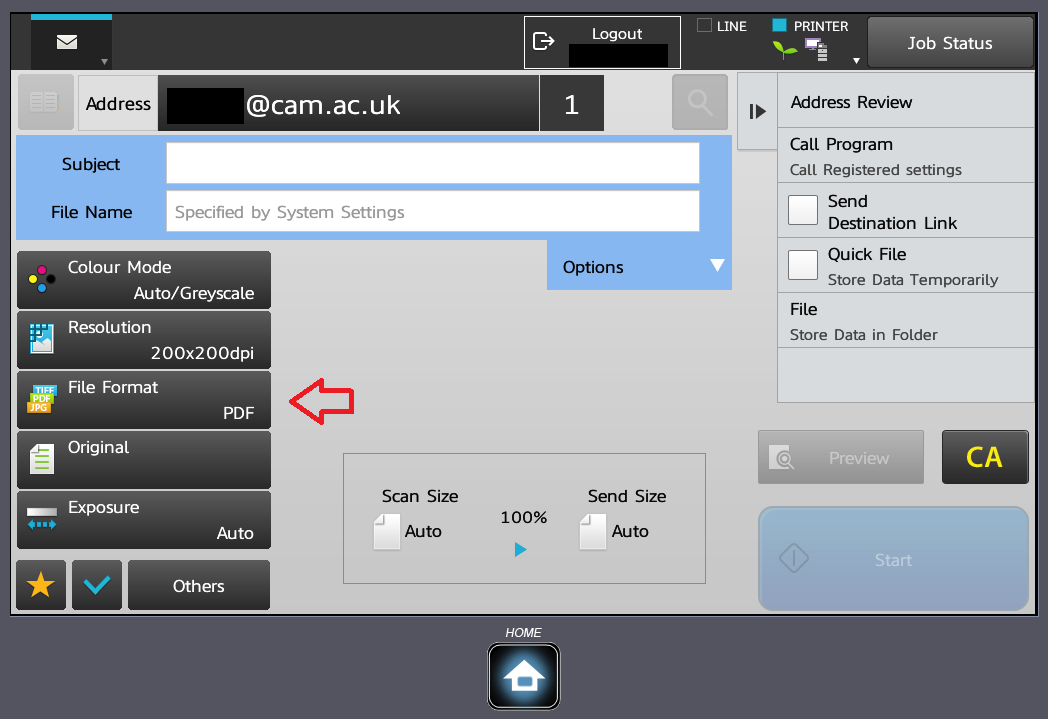 Select one of the following three (OCR) file formats highlighted below; DOCX (Microsoft Word), XLSX (Microsoft Excel) or PPTX (Microsoft PowerPoint). OCR is automatically selected when one of these three options is chosen.
Selecting PDF (Portable Document Format) will create a searchable PDF document. 

Press OK to confirm your selection.
Press Start to complete the OCR scan in the selected format.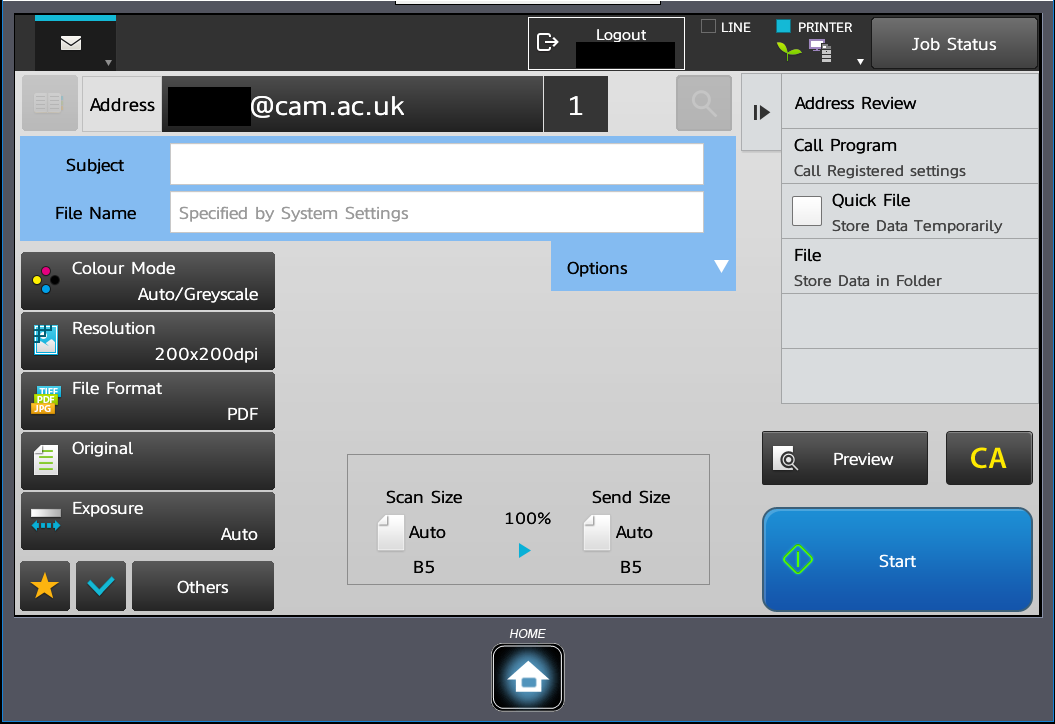 After a scan has been made a dialog window appears, place another document on the glass scan bed and press Start to add further pages to the scanned document. Alternatively, press Read-End to finish the scan process.