Guide to releasing print jobs at a Sharp MultiFunction Device (MFD)
Releasing stored print jobs
Once a print job has been submitted to a FindMe print queue, it's put in a hold state, and ready for release at your Departmental or College MultiFunction Device (MFD). Print jobs are held for four days before automatically deleting, unreleased jobs are not charged. Print jobs will only release if you have sufficient credit to print the entire document. 
To release the print job
Login to the MFD by either swiping your card or manually inputting your CRSid and UIS Password at the login screen.
Once logged in, select Print Release from the Function screen.
At the Print Release screen, select the Print Job you wish to release by highlighting it. Press Print to release the job.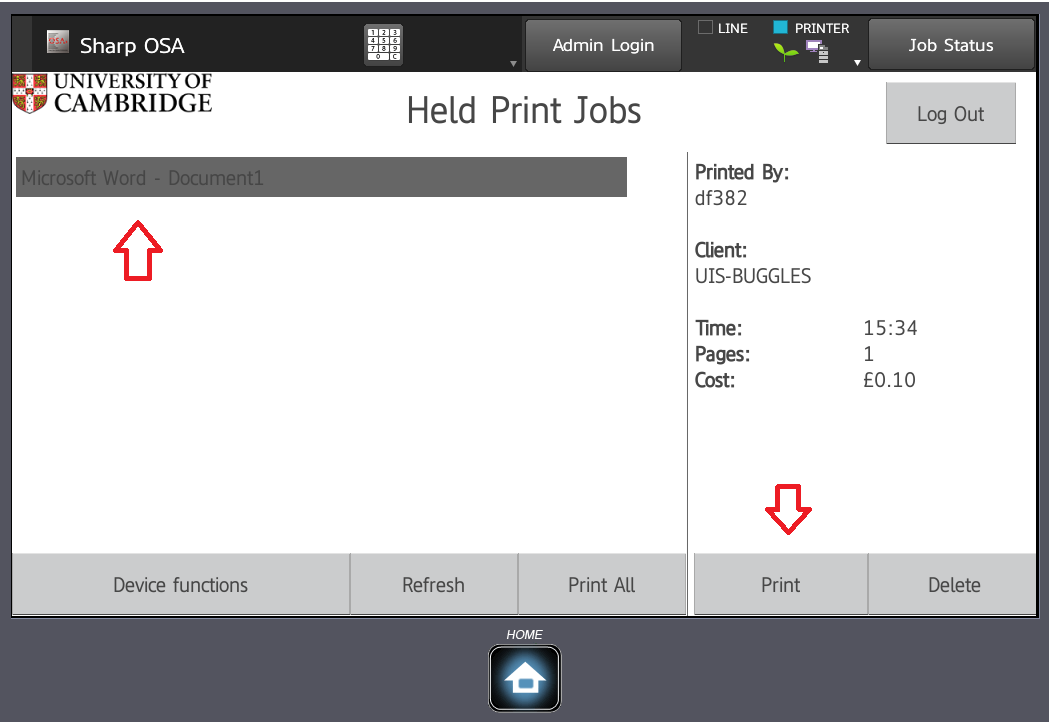 Logging out
It's important to always log out when finished using the MFD.
To log out press the Logout button located at the top of the display panel, the MFD will display the login screen confirming you've logged out. Shortly after logging out the MFD will enter power saving mode.