How to log in and out of a Sharp multi-function device (MFD)
Logging in
Two options are available to log in to a Sharp MFD:
Option one
Hold your University ID card against the integrated card reader - highlighted in the photo below.
The MFD will bleep a couple of times indicating the ID card has been read correctly. You will then be logged in.
If your University ID card hasn't been recognised, you will be prompted to associate the card with your account. To do this, enter your CRSid and UIS Password in the provided fields then press Set. Once successfully associated your University ID card can be used to log in.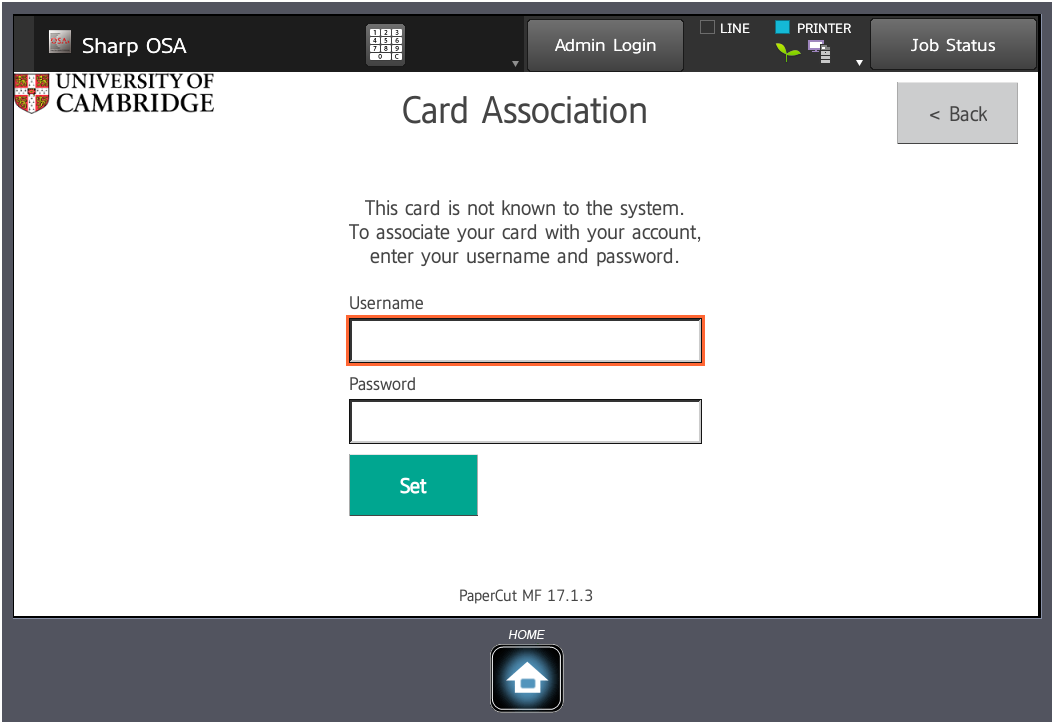 Option two
Using the touch display panel enter your CRSid and UIS Password in the fields provided.
If preferred, a pull down keyboard is available under the display panel.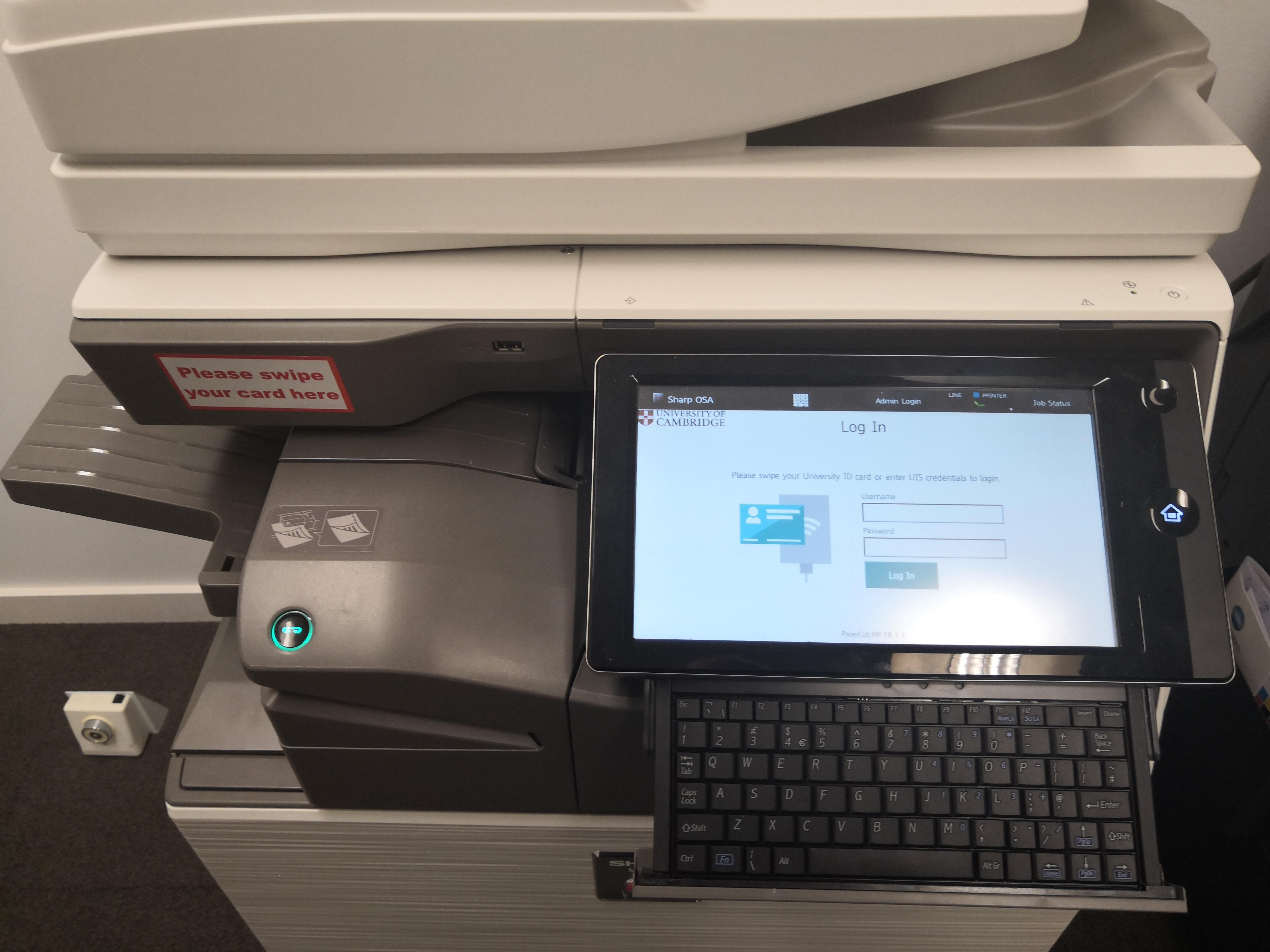 Logging out
It's important to always log out after you have finished using the MFD.
To log out press the Logout option located at the top of the display panel, the MFD will then display the login screen confirming you've logged out. Shortly after logging out the MFD will enter power saving mode.