Modifications for Google analytics
Log in to your Google analytics account as usual.
Choose the account and the property in it that you wish to adjust, for instance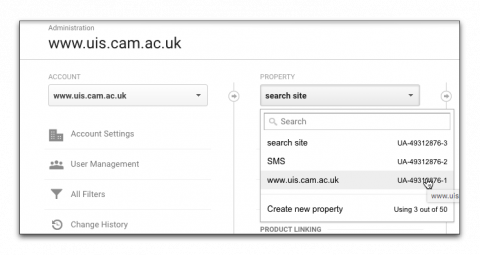 From the list in the Property column, select Property settings
On the form, under Default URL change the protocol from http to https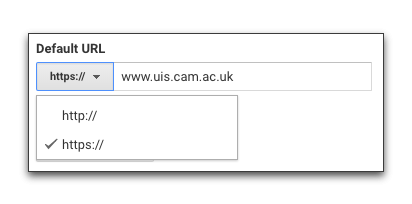 Go to the bottom of the page and Save
Modifications (or set-up) for Google Search Console
Go to Search Console at the URL https://www.google.com/webmasters/tools
Whether you already have a property for your site or not, you will have to Add a Property
Once you have filled in the URL, using https:// as the protocol, you will need to verify ownership of the site. For all but the oldest of tracking code, you will be able to just click the Verify button.
When you continue to the Search Console page you will see that it will be currently empty of data. To seed it with a sitemap, if you have a Falcon site the site map is always at sitemap.xml.gz, so click on Sitemaps, then Add/Test Sitemap and type that into the box that appears, then click Submit. If your site has a sitemap at a different URL, then type that (if you need to seeed Google quickly you could you a tool such as
Click on Refresh the page and you will see the sitemap has been submitted and that indexing is pending.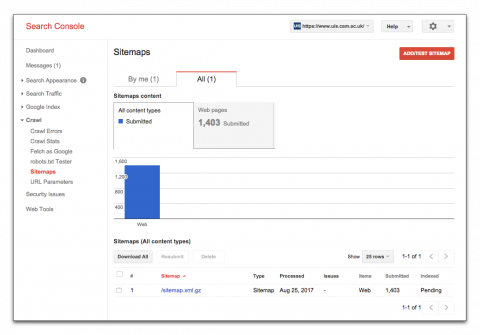 Once the indexing takes place this will change and the number of indexed URLs will show.