How to install DS-Print service on Windows workstations
These instructions were created with Microsoft Windows 10 and Google Chrome, some steps may look different, however, the principles are the same.
1. Download DS-Print utility by clicking on this link.
2. Open the download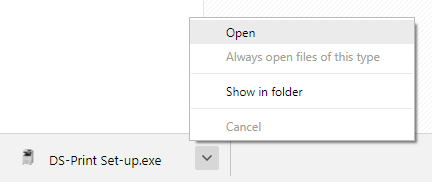 3. Then select 'More info' then 'Run anyway'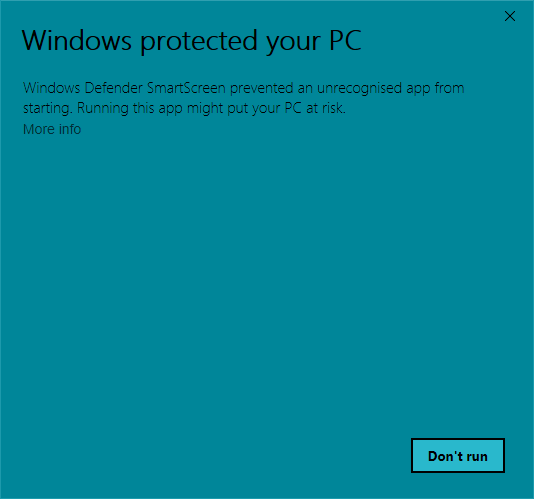 4. Select 'Yes' at the prompt to open DS-Print utility

5. At the prompt enter your CRSid and UIS password, visit "Check My Password" to test your username and password
6. At the User Account Control select 'Yes'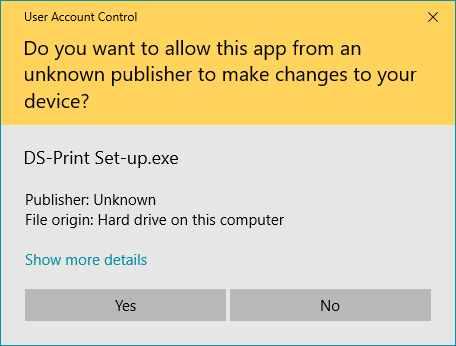 7. DS-Print utility is now running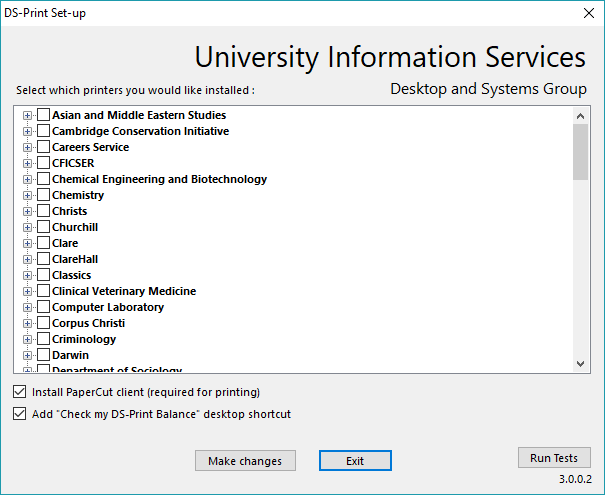 8. Using the DS-Print Set-up Utility
The DS-Print utility will display a listing of all your local printers, and others in the system. There will be a tick against printers you already have installed, if any. Remove ticks from printers you want to remove and add ticks to printers you require.
A detailed list of available printers can be accessed from here. Some of these printers you may not be authorized to use. Contact your local Computer Officer if in doubt.
Select 'Make changes' to action these changes, the utility will first check to see if the PaperCut client is installed, and will install it if not present. DS-Print utility then automatically installs/removes the selected printers.
9. If prompted select 'Run' to install PaperCut print client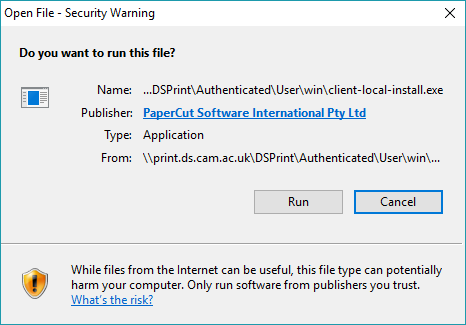 10. During installation, you maybe prompted to install a print driver, select 'OK' to install driver
11. Select 'OK' when DS-Print Set-up utility has finished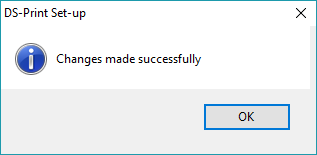 12. DS-Print Set-up utility can now be closed by selecting 'Exit'