Installing and printing to a locally attached printer
Users logging on to the University Managed Desktop via the Citrix Workspace App, will benefit from their local default printer (wired or networked), being automatically installed and made available for print, in the virtual Windows environment.
No additional installation or configuration is required, and users can select their printer from all applications in the virtual environment.
N.B. Only your default printer will be installed. 
The example below shows the default printer tick, under the 'HP Envy 5000' on the local example PC. 
By logging in to the University's Managed Virtual Desktop and going to 'Printers and scanners', or the Print function within an application, you are now presented with your local default printer (e.g. HP Envy 5000) as an available option: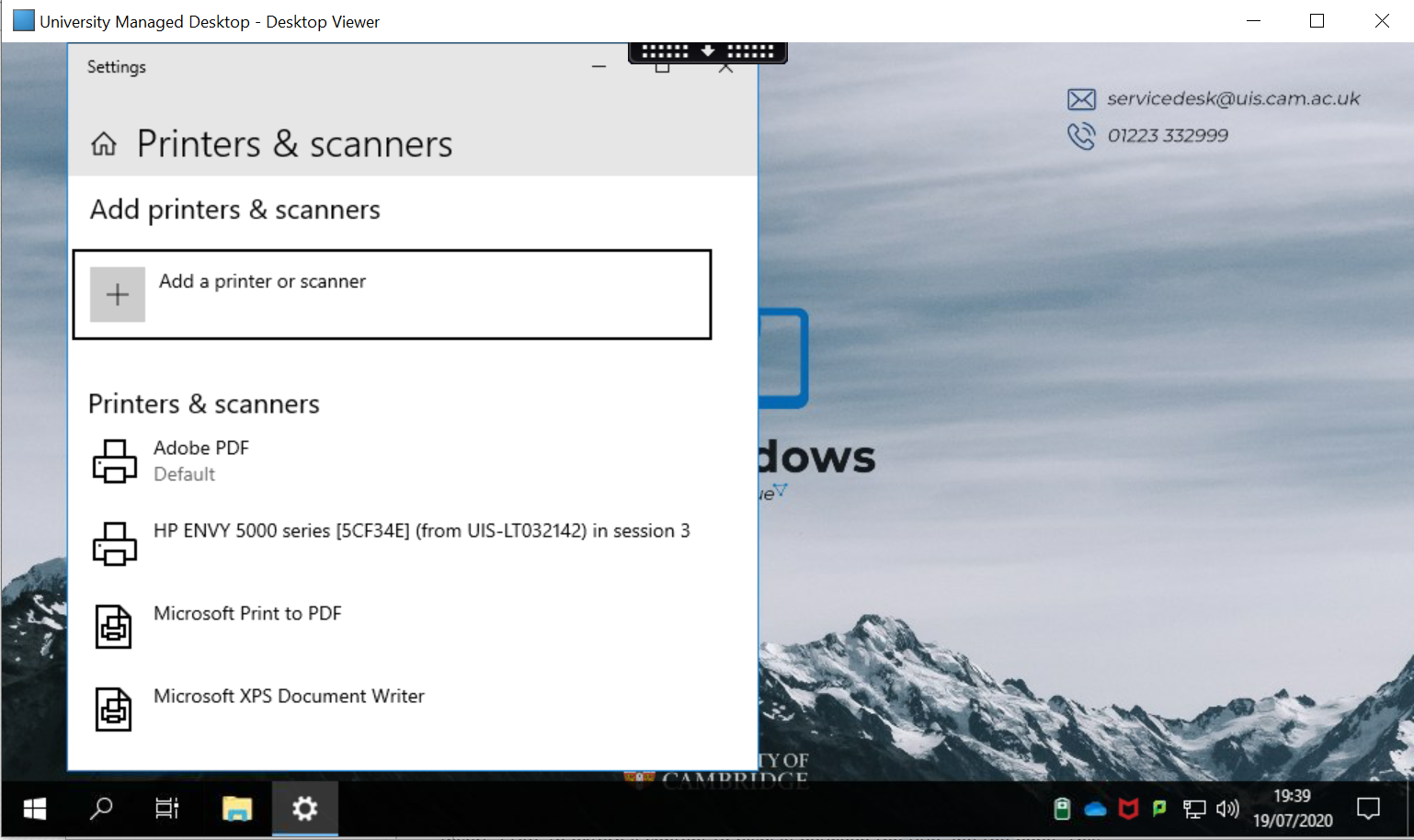 Troubleshooting: 
If you aren't presented with your home or local printer, please check 'Devices and Printers' on your local desktop/PC to confirm that your printer is both active and set as the default printer.
If not, highlight the printer, right click and select 'Set as default printer'. 
 
Video walkthrough