You can share folders in your Microsoft Exchange Online email account with other members of the University who use Exchange Online.
We recommend using Outlook 2013 or later and Windows 7 or later, but these instructions should work in many versions of Outlook and Windows.

Open your Outlook app.
 

Find the folder you wish to share in the list on the left-hand side of the screen. If  it isn't in your own mailbox, you'll need to open the mailbox that contains the folder.
 

Right-click the folder and select 'Properties'.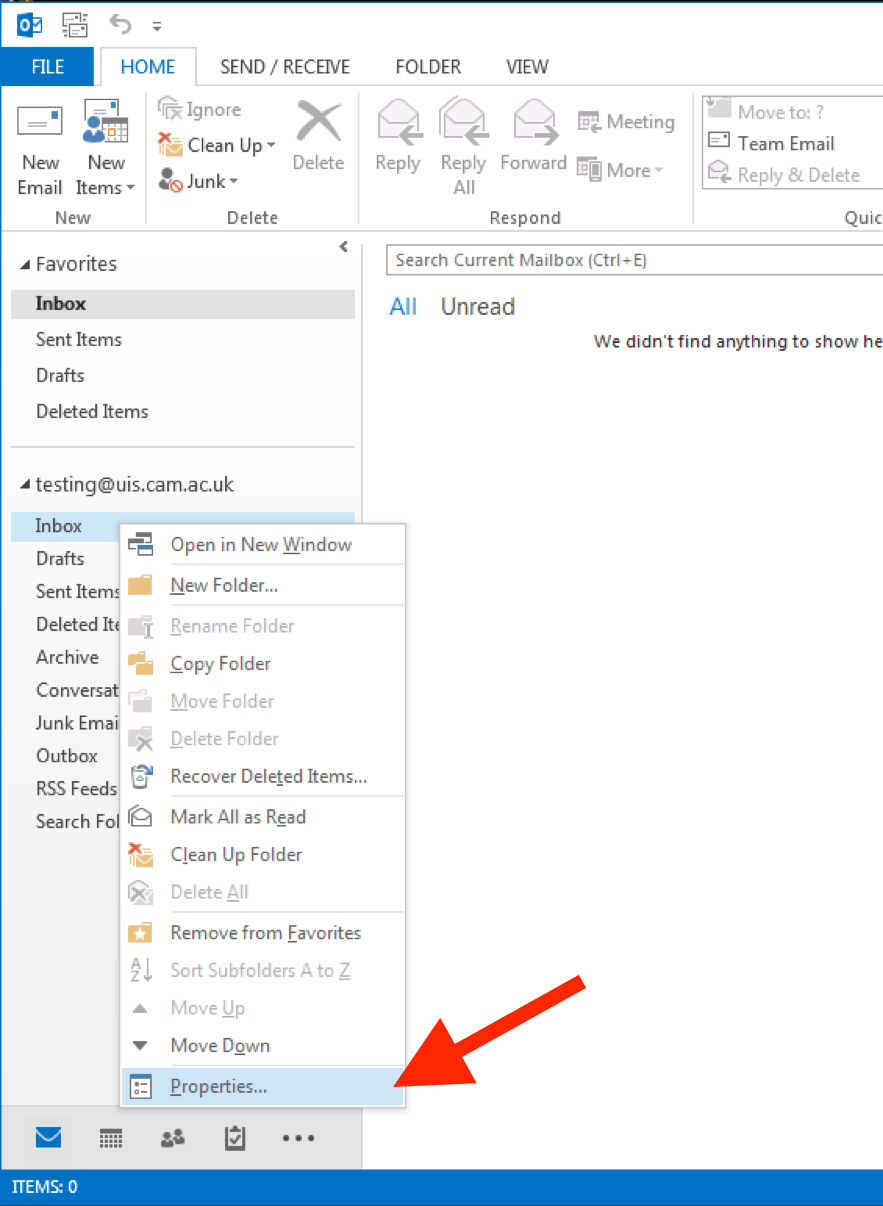 Select the 'Permissions' tab in the pop-up window that appears. If you can't see the 'Permissions' tab, you don't have full access to the folder. You'll need to speak to the person who owns the folder to arrange access. Contact the UIS Service Desk if you need help with this.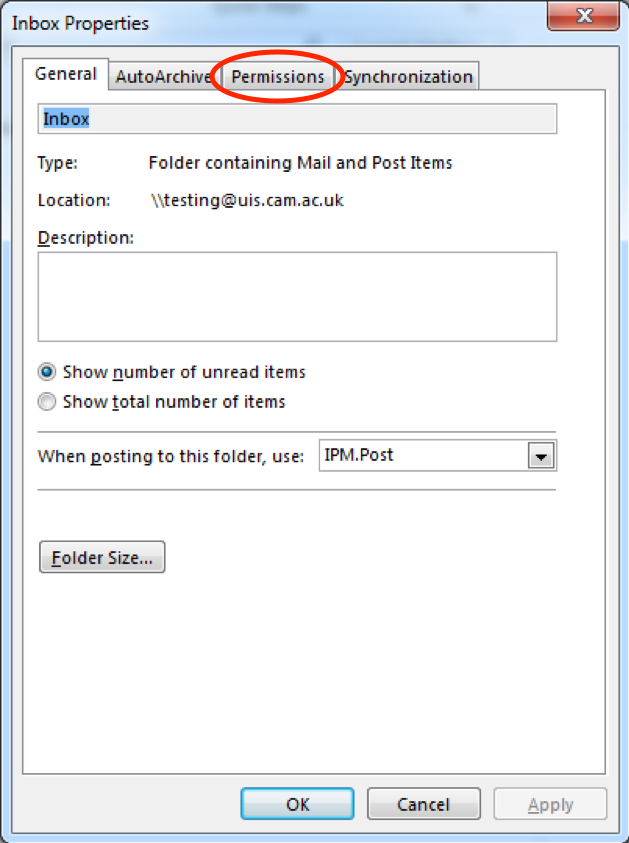 Click on 'Add...'.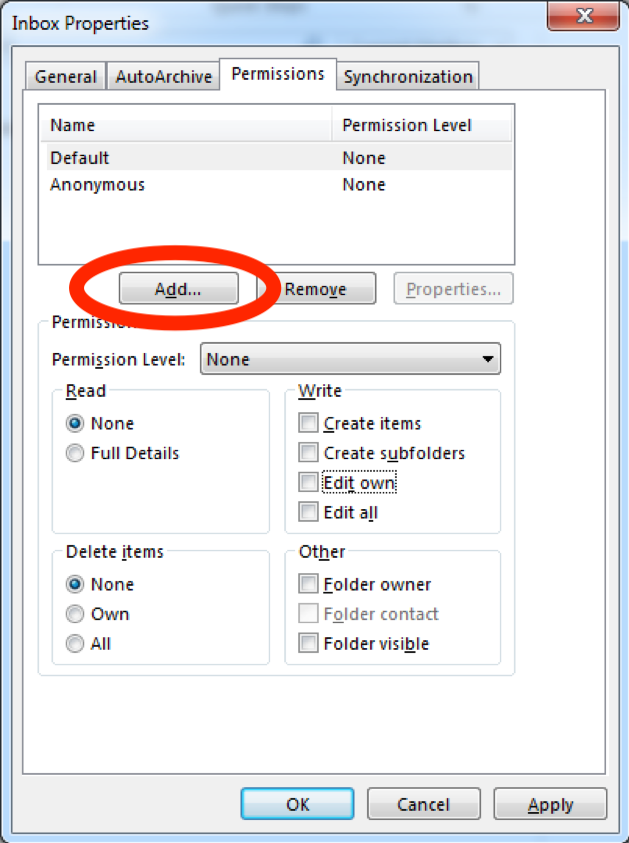 Browse or search the Global Address List for the user or group you want to add. Select it and click on 'Add ->'. You can add multiple entries if you wish. Once you've added all of the users or groups you want to add, click on 'OK' to return to the 'Properties' window.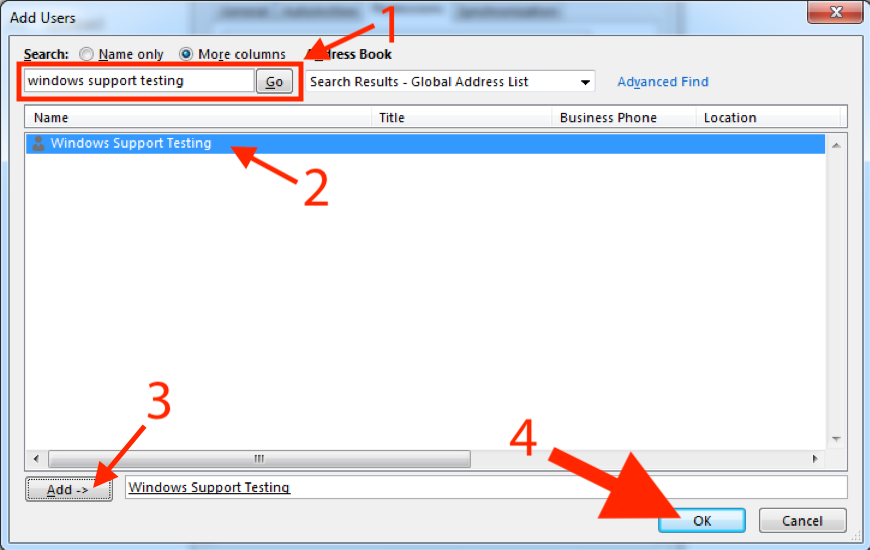 The users or groups you selected should now appear in the 'Permissions' list with the default permission level, which is usually 'None'. Select each user or group in turn and select the appropriate permission level for them from the drop-down menu.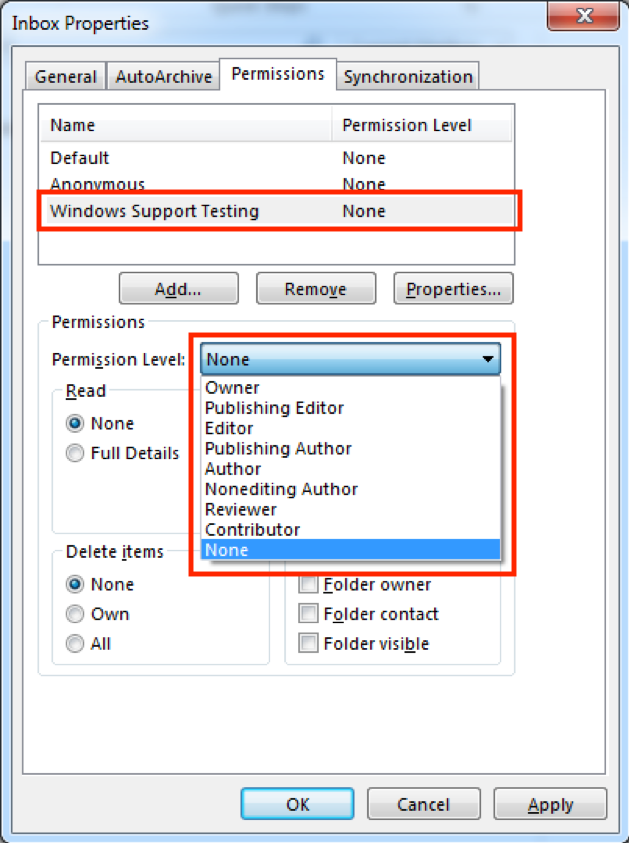 You can see the read, write, delete and other individual permission settings below the drop-down menu. You can modify these if you wish by clicking the radio buttons and checkboxes.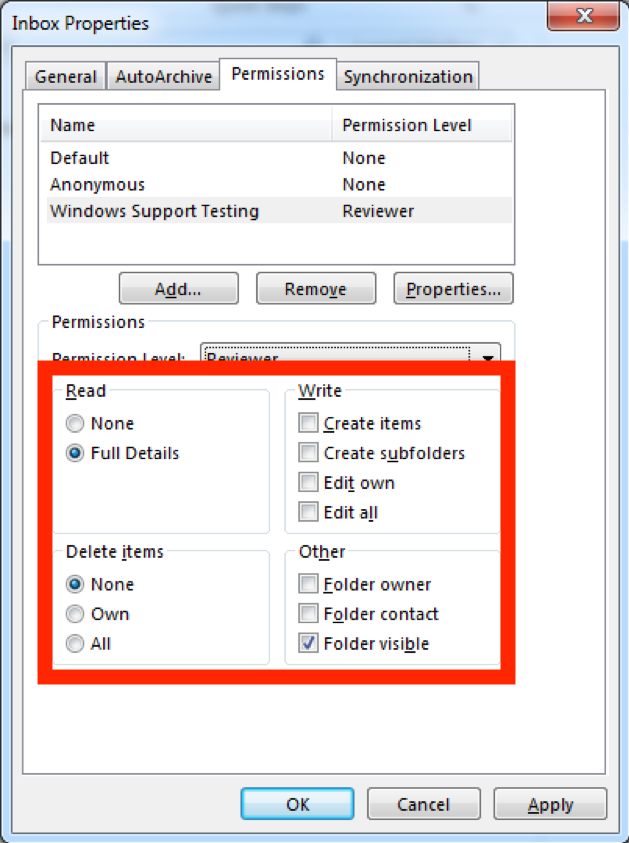 Once the permissions are set as you require, click on 'OK' to save the changes. The folder is now shared with the assigned users and groups.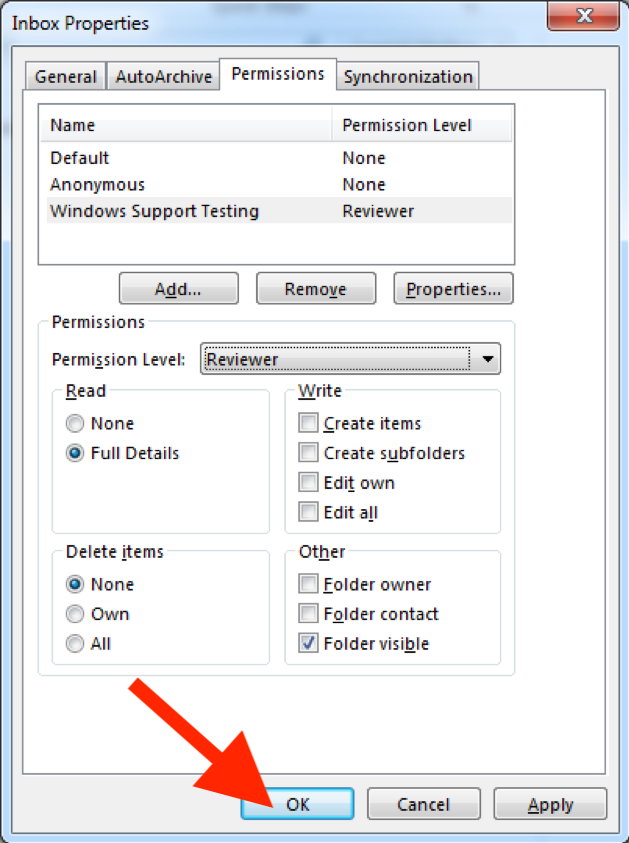 Note that if you are setting permission levels on a folder that isn't one of Exchange Online's default folders (which are Calendar, Contacts, Inbox, Journal, Notes and Tasks), you'll need to give the same users and groups the 'Folder visible' permission level on every folder that sits above it in the hierarchy, or they won't be able to see it.