You can share calendars in your Microsoft Exchange Online email account with other members of the University who use Exchange Online.

Log in to the Outlook web app with your [CRSid]@cam.ac.uk and UIS Password.
 

If the calendar you wish to share isn't in your own mailbox, open the mailbox that contains the calendar. 
 

Switch to calendar view by clicking on the calendar icon in the bottom left of the mailbox browser window.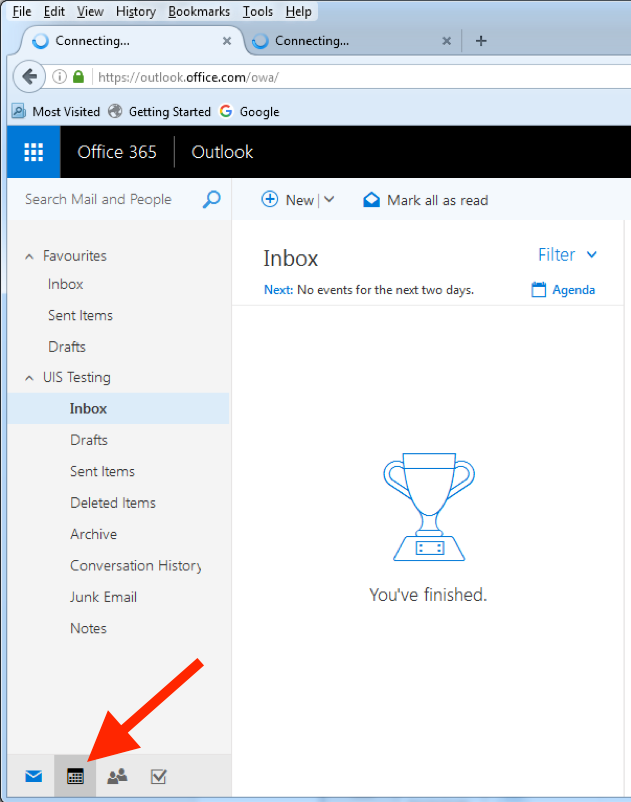 Right-click on the calendar you wish to share in the list on the left-hand side of the screen and select 'Sharing permissions'.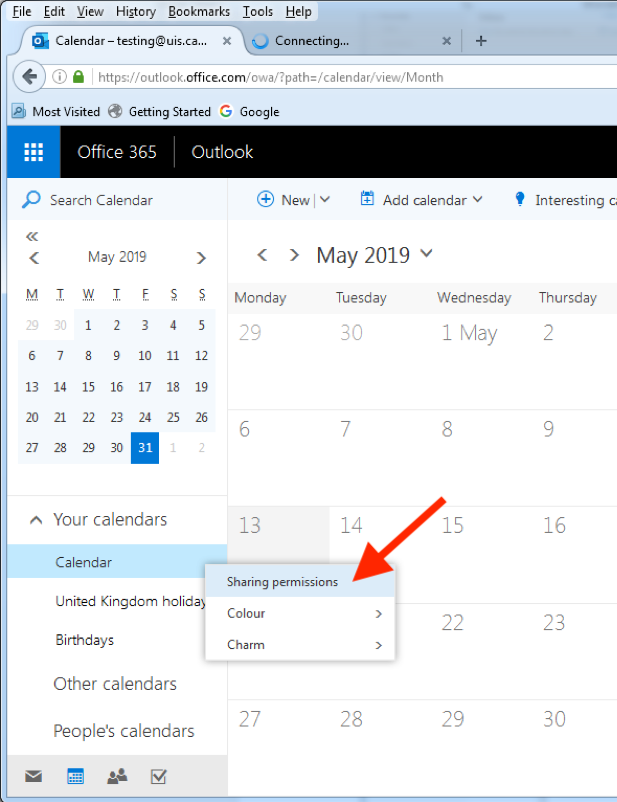 Enter either the email address or display name of the user or group you wish to add. As you type, an auto-search should start to narrow down to the item you're looking for. Once the required user or group appears, click on it to select it. If you can't see the user or group you want, click on 'Search Directory' to try another search. 

The user or group you selected should now appear in the permissions list with the default permission level, which is usually 'Can view when I'm busy'. Choose the appropriate permission level for them from the drop-down menu.
Note that more-detailed permission levels are available in the Outlook app in Windows.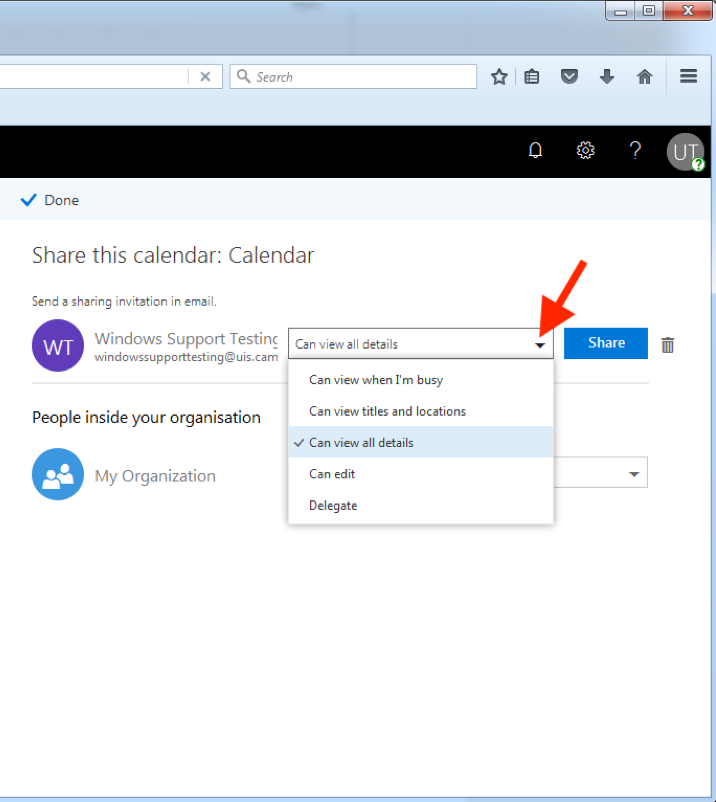 Click on the 'Share' button to set the permissions and send an explanatory email to the user or group.


You can always return here to modify the permissions, and you can remove a user or group by clicking on the bin icon next to them. Once you're finished, click on 'Done' to return to the Calendar view.