After you have migrated your files off the M Drive to your personal OneDrive filestore, you will need to set OneDrive as the default Documents folder on your UMD Desktop in AppsAnywhere.
1. Sign in to OneDrive
Log in to Citrix Workspace and navigate to your UMD Desktop. When you sign in to your managed desktop environment you should also be prompted to sign into your Microsoft One drive account using the familiar University Microsoft login screen. 
If you didn't get prompted to log in to OneDrive...
You'll need to sign in by clicking on the OneDrive icon – it looks like a cloud. You will find this either in the Quick Access panel on the left side of the File Explorer window or in the Notification Tray at the bottom right of the desktop:

A pop-up window will give you the option to Sign in. Follow the prompts using your CRSid@cam.ac.uk email address and Raven password to log in: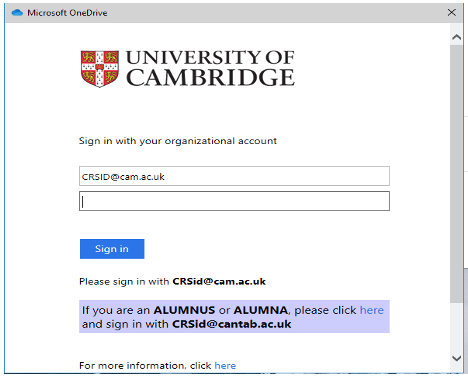 2. Click the Next button: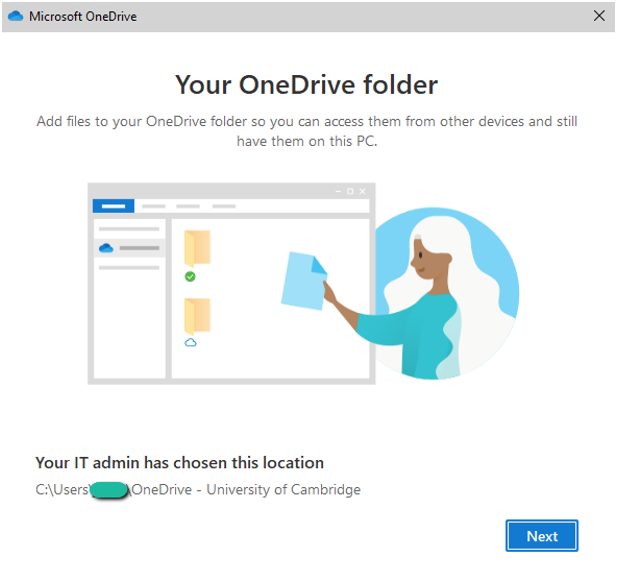 3. Click the Open my OneDrive folder button:
4. You will now see a OneDrive – University of Cambridge area in the Quick Access panel in the Explorer on the left-hand side and you should start to see content appear as you select it: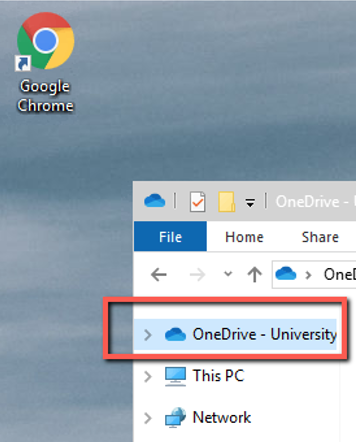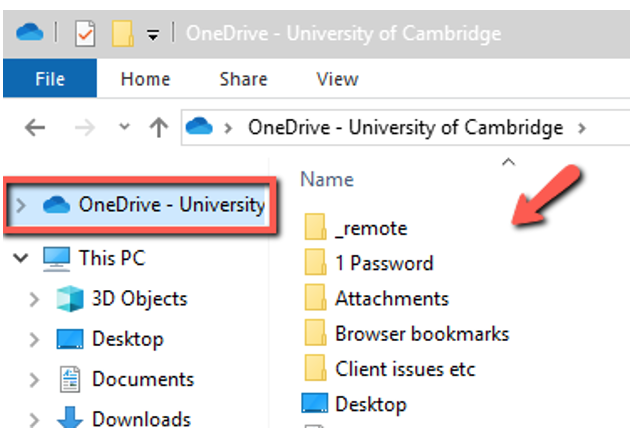 5. Your OneDrive data will start to synchronise and populate in the File Explorer.
The Documents folder in the OneDrive – University of Cambridge area is now the new home for what was the M: Drive in the ACN environment. Opening Documents under the This PC area in File Explorer will take you to the new OneDrive Documents folder:
You will also notice that other OneDrive areas are now available from within the File Explorer. These have a small cloud icon next to them (e.g. Desktop and Pictures).