If you prefer to use an app to access your Windows Virtual Environment, you can install and use the Citrix Workspace app. This will give you additional benefits such as automatic local default printer mapping.
Minimum requirements and compatibility
See full details: Prerequisites to install Citrix Workspace on Windows PC
Install desktop app

Use in web browser

Operating system

Hardware

Web browsers

Internet Explorer
Microsoft Edge
Latest Google Chrome (requires StoreFront)
Latest Mozilla Firefox

A working network or Internet connection to connect to servers
A Raven user account
Installing Citrix Workspace
1. Open your web browser and go to https://www.citrix.com/workspaceapp/
The site will detect whether you are running Windows, Mac or
Linux and prompt you to download the appropriate client. In this
example Windows is being used.
 2. Select Download for Windows.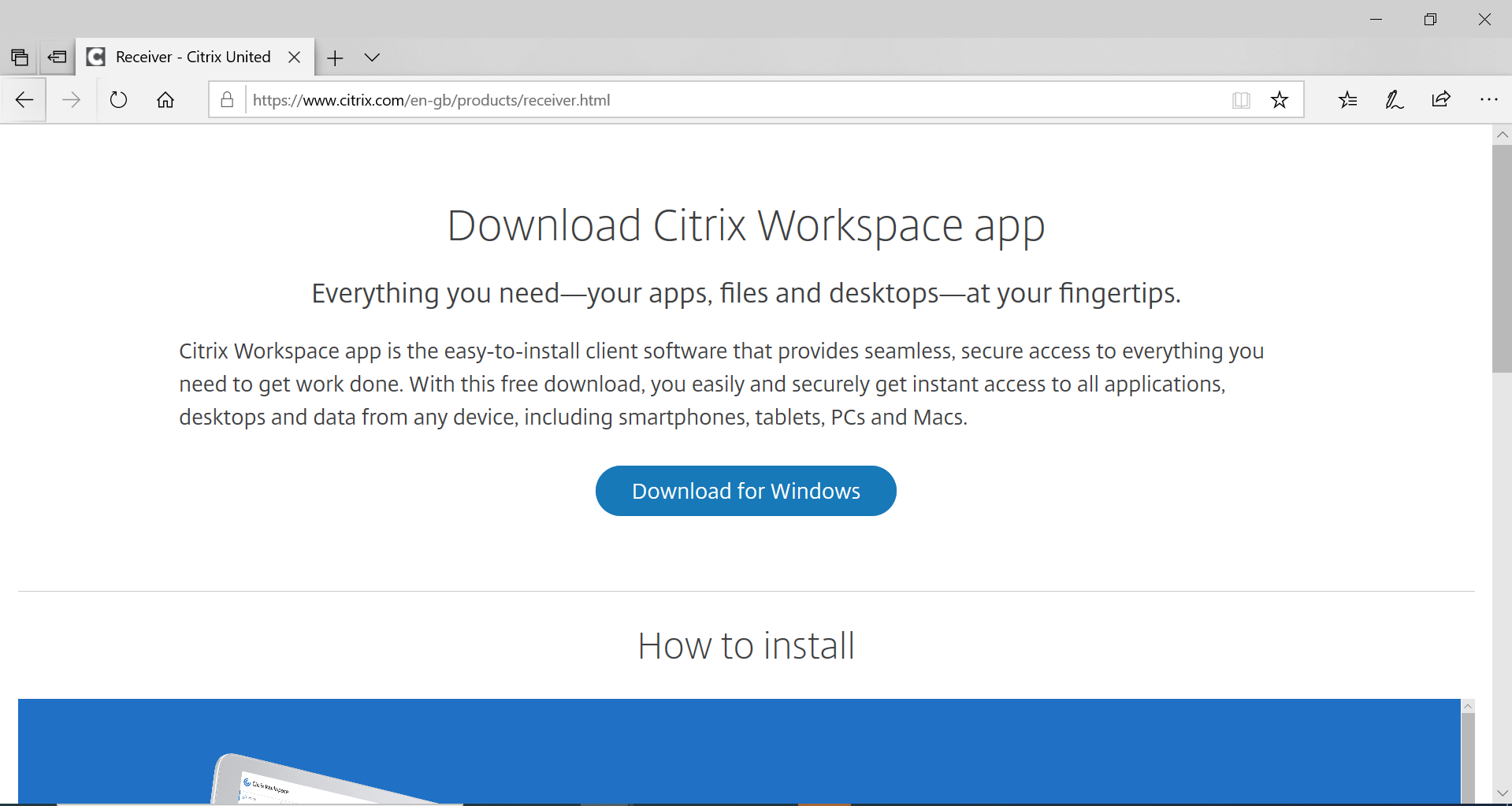 3. Select Download Citrix Workspace app for Windows: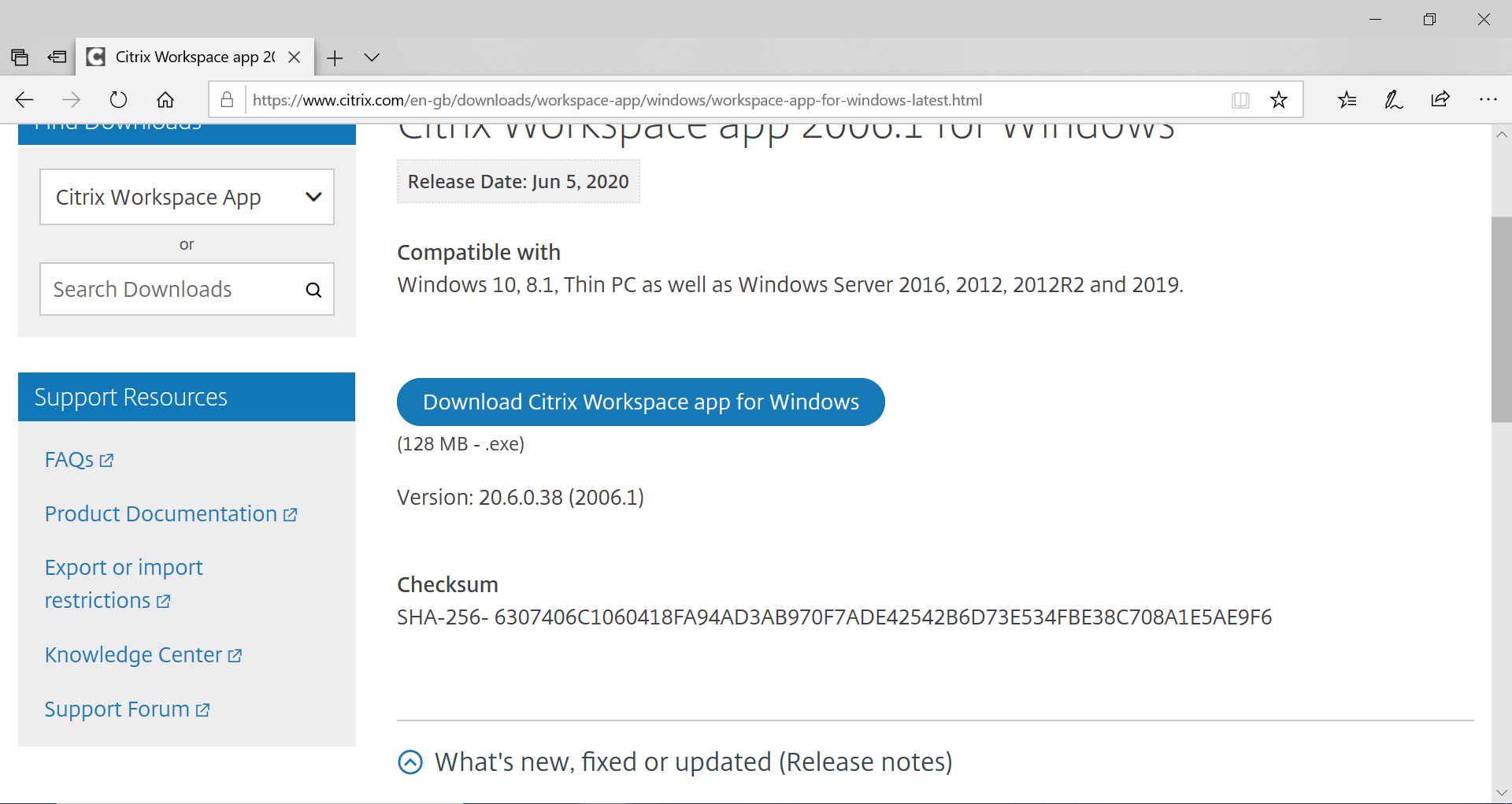 4. When prompted, select Run to download and install the app.

 If presented with a 'User Account Control' pop-up, select 'Yes' 
5. Select Start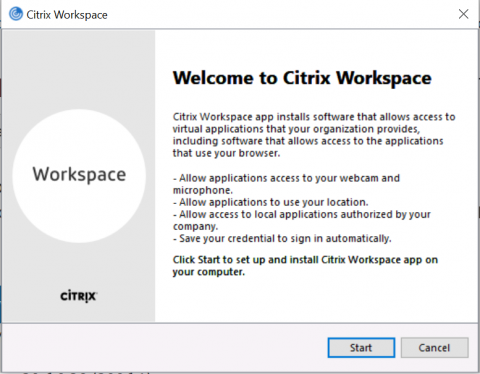 6. Accept the licence and select Install.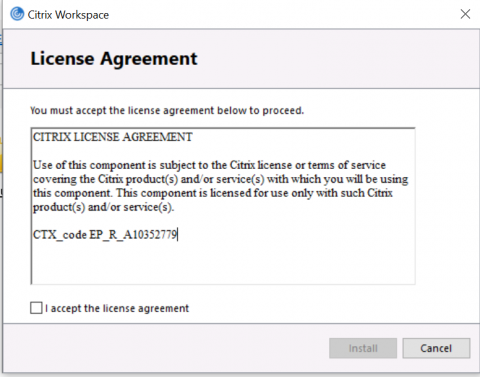 N.B. On install, users may be presented with the below warning, this isn't compulsory to enable and we would advise against enabling as this can stop shortcut keys from working as expected: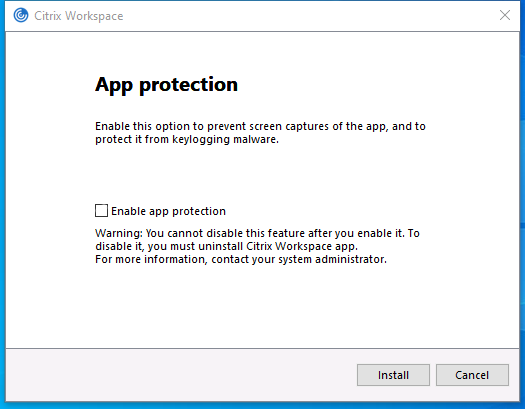 7. You will see an alert about using Single Sign On. Do not enable this.
Click Next.
8. The Citrix Workspace app has now been installed. Select Finish to close the install:
Accessing and logging in to the Citrix Workspace app
1. From the Windows Start menu 

 navigate using the a-z to Citrix Workspace, double-click to open the app: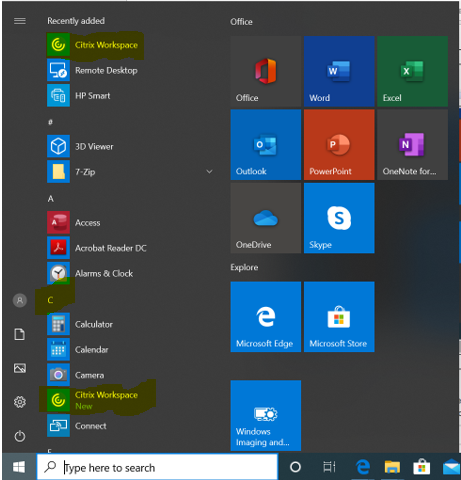 2. If prompted enter the university's server address as anywhere.cam.ac.uk and select Add*:
If anywhere.cam.ac.uk fails, please use https://uniofcam.cloud.com instead. 
* Only required if the Citrix Workspace Application was installed manually. If installed automatically by group admin this would have automatically been configured.
3. Enter your CRsid and Raven password: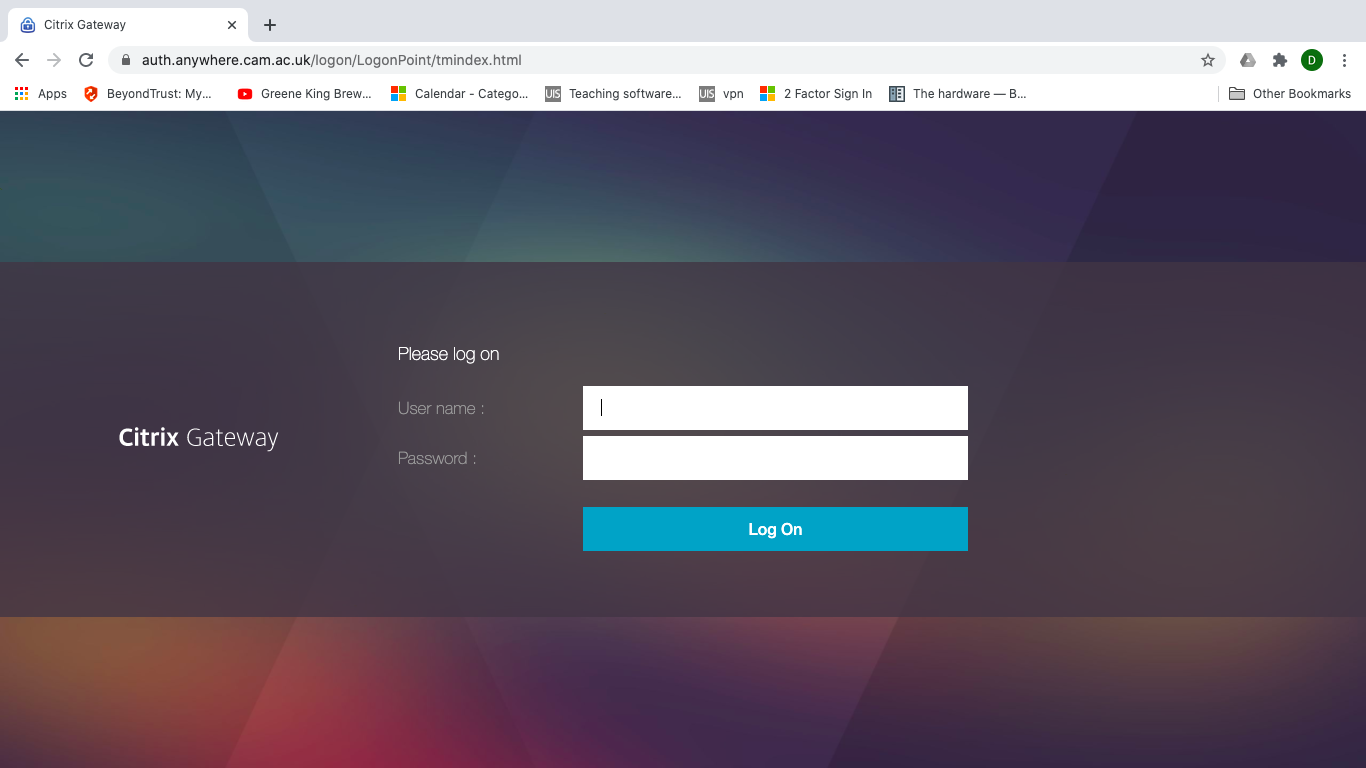 4. Select University Managed Desktop or Student Managed Desktop to access your Windows Virtual desktop.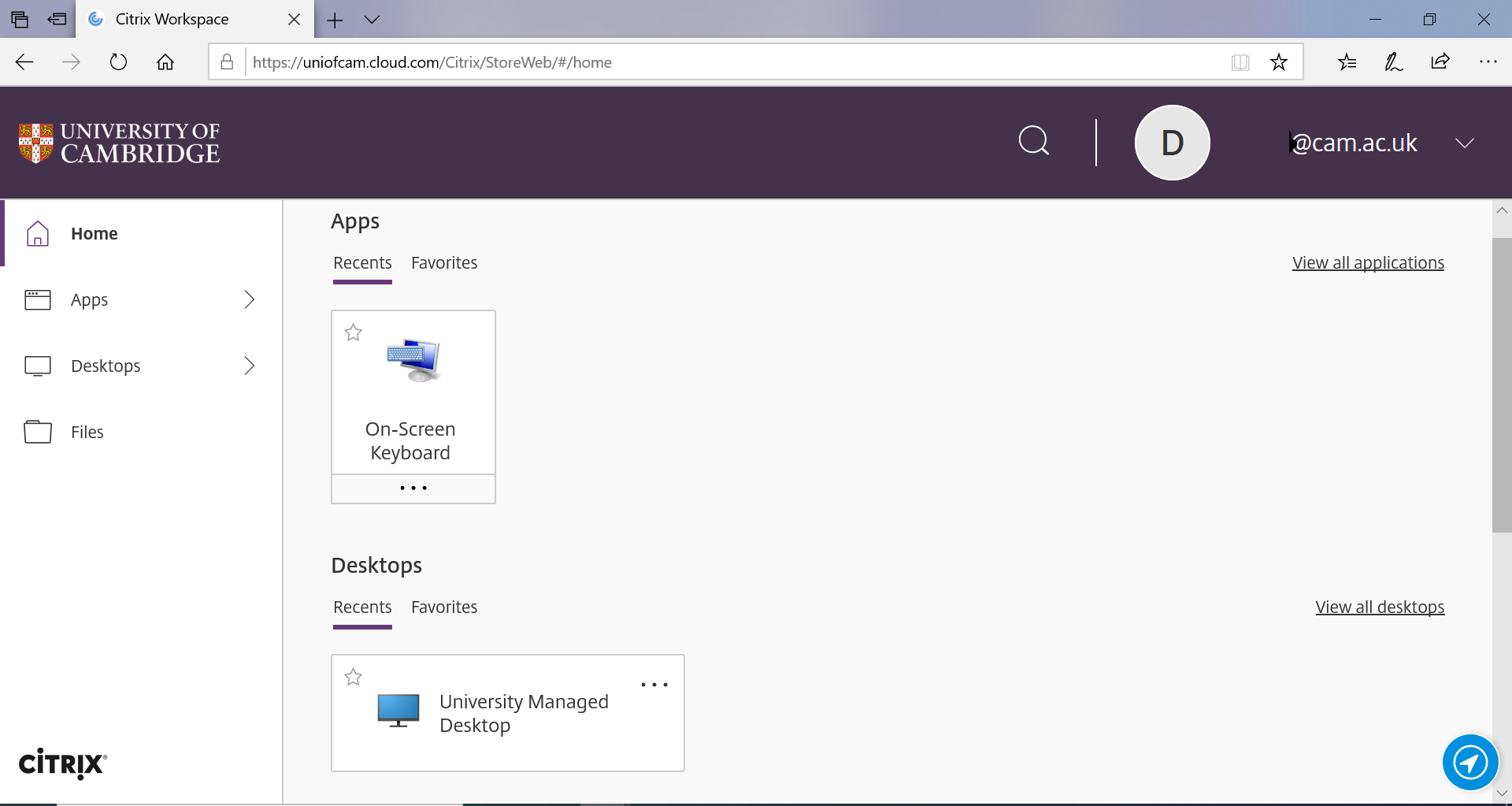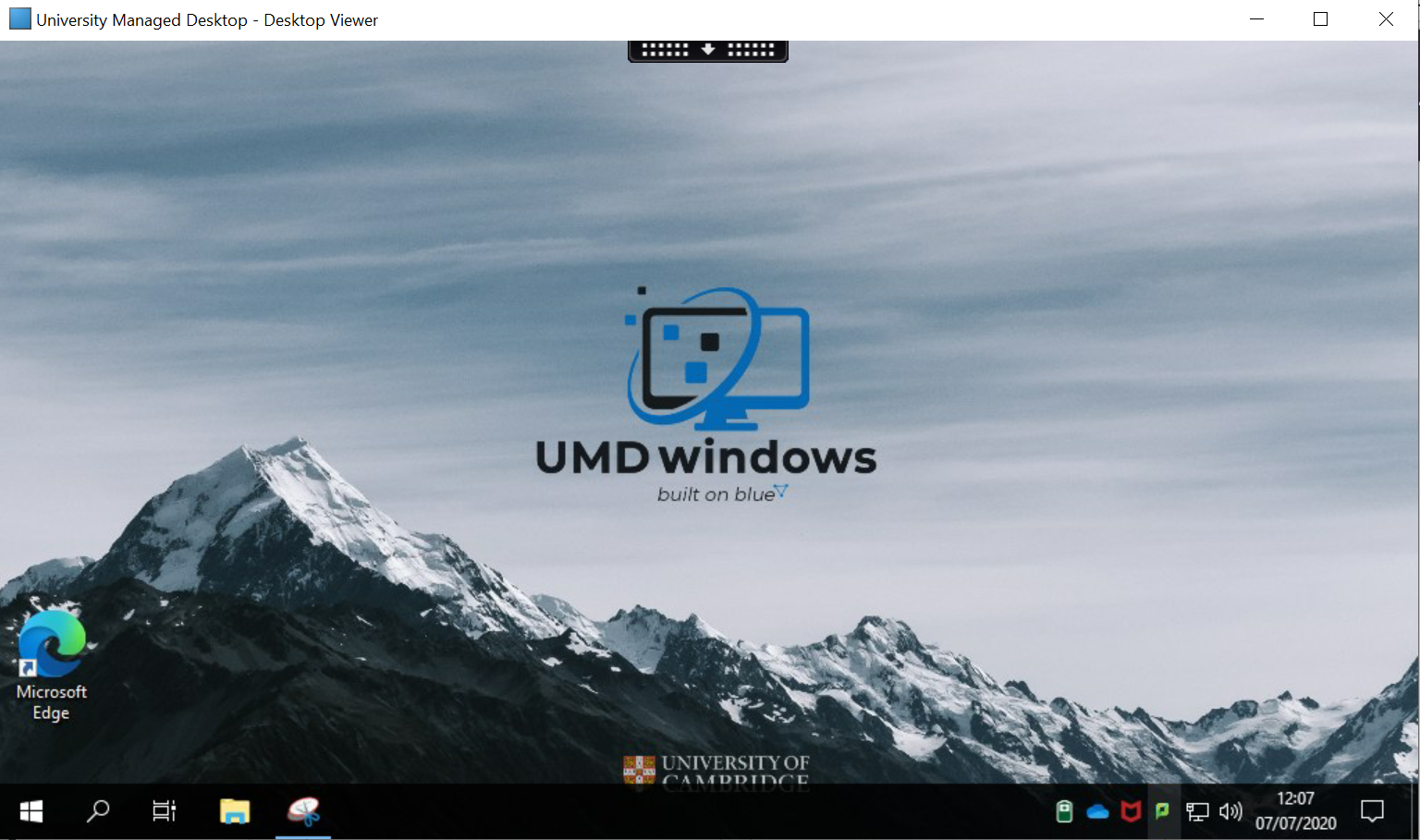 Video walkthrough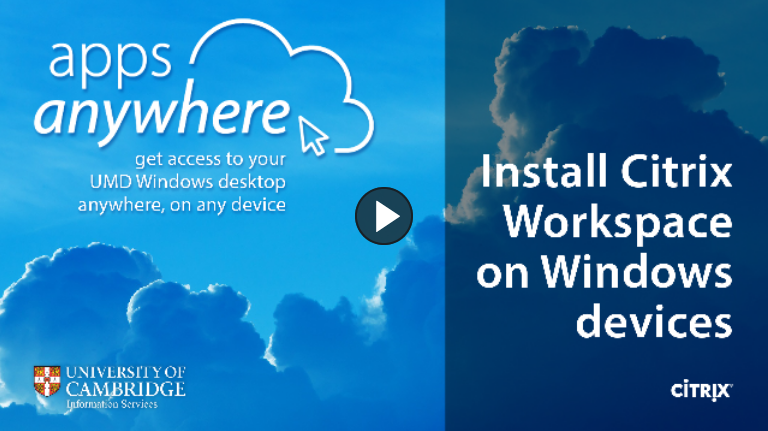 Last updated: 13 April 2021