Web browser access to the University Managed Desktop on an Android device isn't currently compatible. It is therefore compulsory users first install the Citrix Workspace Application for access.
 
Minimum requirements and compatibility
See full details: Prerequisites to install Citrix Workspace app for Android
Install mobile app
Operating system
Android versions 7.x, 8.x, 9.x. and 10.x
Hardware
iPhone 5, 5c, 5s, 6, 6 Plus, 6s, 6s Plus, 7, 7 Plus, 8, 8 Plus, X, 11, 12 and 12 Pro
A working network or Internet connection to connect to servers
A Google Play Store Account (to download and install Citrix Workspace App)
A Raven user account
Installing the Citrix Workspace Application:
Prerequisites:
Android Phone or Tablet (Version 7.0 Nougat)
A Google Play Store Account (to download and install Citrix Workspace App)
A Raven user account 
 1.  Click on the below icon to automatically navigate to Citrix Workspace App on the Google Play Store.

 2.  Once open, select "Install" to start the download, then "Open" once installed.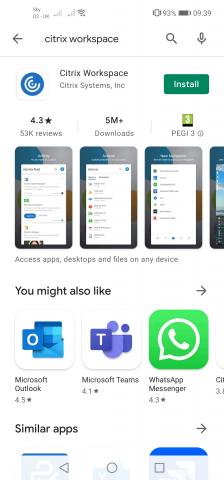 3. You will now be presented with three permission screens. These are pivotal to allow Citrix Workspace access your Android devices camera, mic and storage to allow you to use within the University Managed Desktop, so click "Allow" to accept.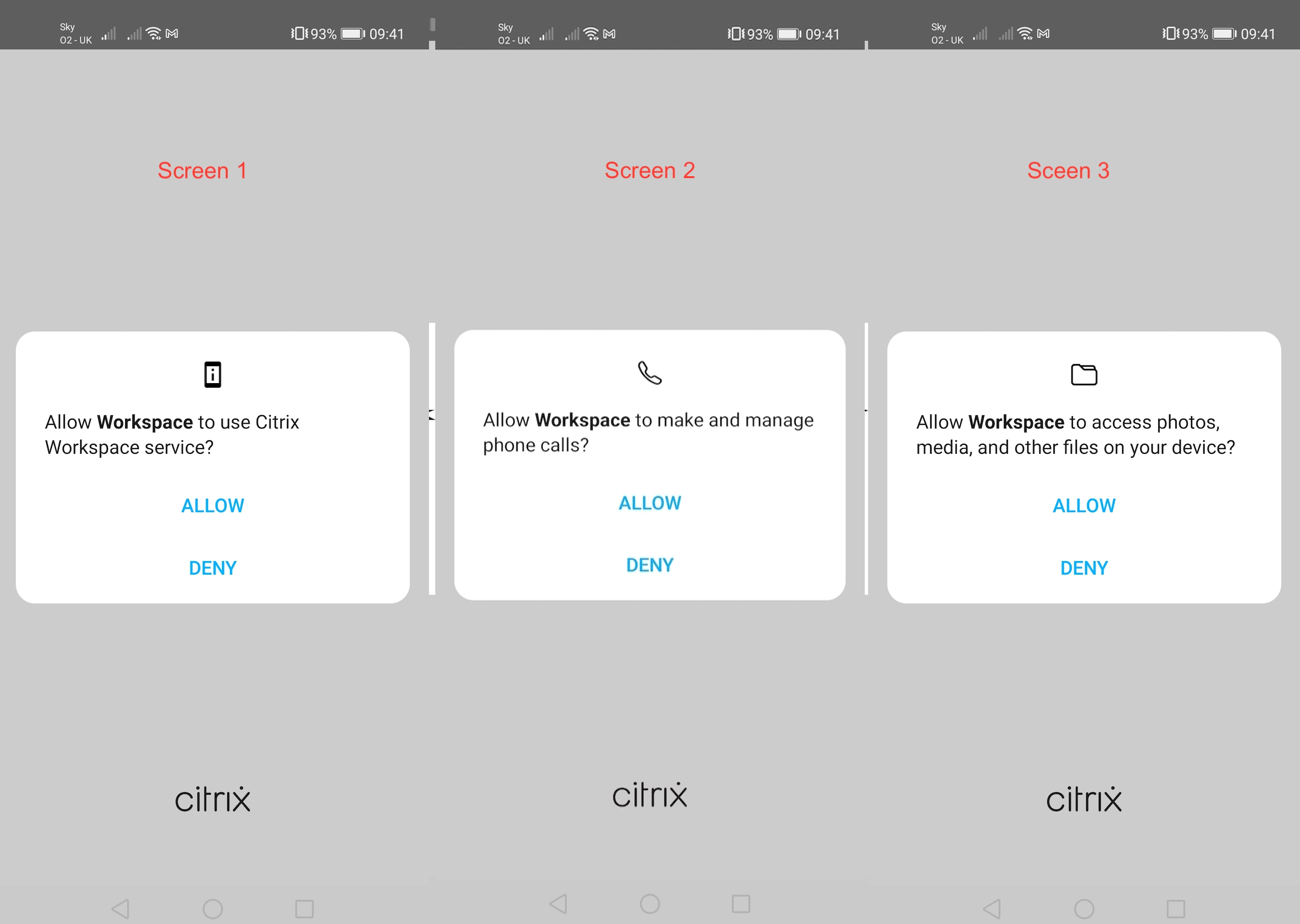 4. Once allowed the below screen will be presented, select "Get Started" to begin the configuration.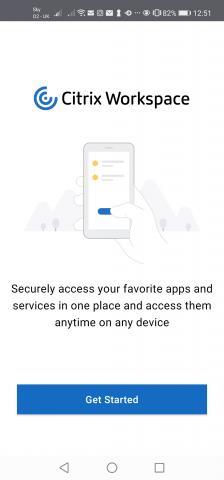 5.  Under the "Welcome" screen, in the url field, enter the university's store url "anywhere.cam.ac.uk" (minus speech marks). 
Next toggle "Add account type as Web interface" to on, as seen below. 
6. On the "Citrix Workspace" screen, select the "Employee Users" sign in.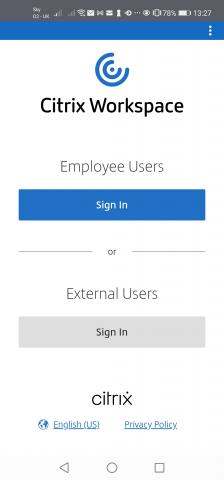 7.  Next enter yours CRSid (e.g. xx232) and Raven Password into the "Citrix Gateway" Log on screen.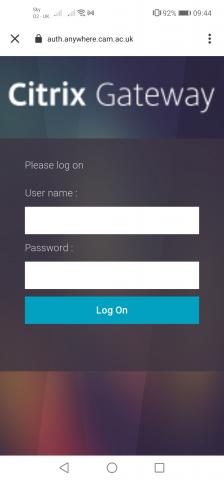 8. You will now be logged into the Citrix Workspace App. From here you can access applications you have permission too, as well as the University Managed Desktop.
9. Selecting the "University Managed Desktop" icon seen above, will automatically open your personal virtual UMD pc.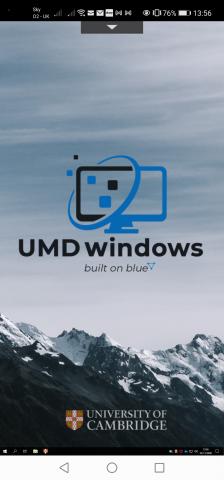 By selecting the down arrow on the top of screen, users are presented with a number of citrix options, including the X which closes the UMD.