This page provides step-by-step instructions on how to install Office 365 Pro Plus on Windows PCs.
Make sure you are logged in to your Windows machine as a user with the administrative rights that you'll need to install software.
To start the installation process, visit: http://portal.office.com
The Office 365 'Sign in' page will be displayed: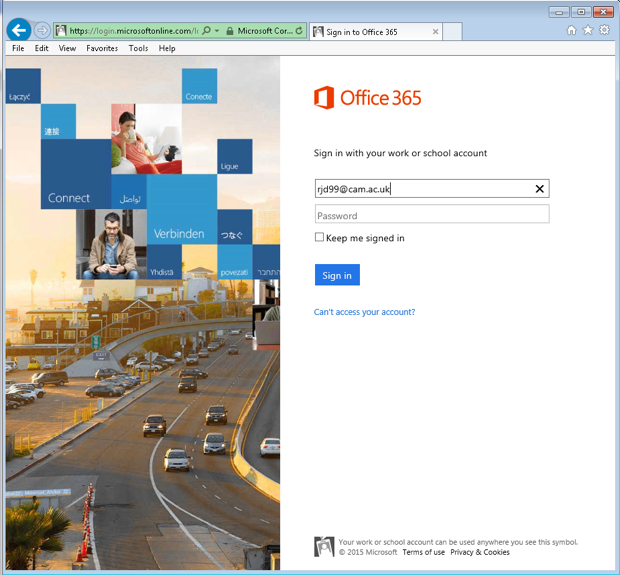 Enter your <CRSid>@cam.ac.uk into the 'Email address or phone number' field, then press Tab.
Note to staff at the Judge Business School: Make sure you sign into Office 365 ProPlus using your institutional account (e.g. @jbs.cam.ac.uk) because the school has its own EES agreement. Please don't use your @cam email address because you'll be taken to the wrong sign-in page.
You will be redirected to the University of Cambridge authentication website, where you'll be asked to login.
Enter your <CRSid>@cam.ac.uk email address and your UIS Password in the pop-up window displayed: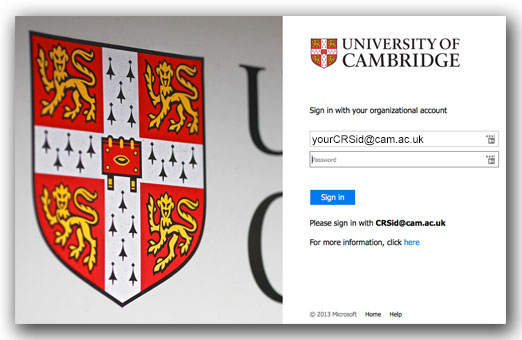 The 32-bit version, which is recommended by Microsoft, is selected by default.
Click on Install now:
Warning: The installation will set Bing as the default search engine and MSN as the default home page for your browser unless you deselect the two tick-boxes.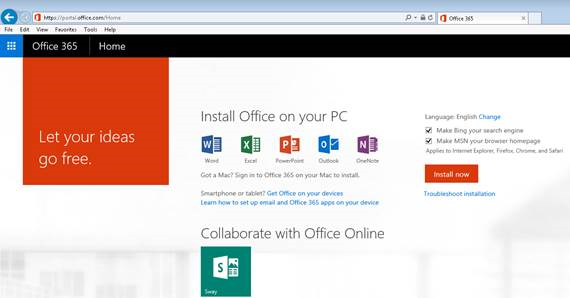 A small installation program will be downloaded, when prompted click on Run:

If your computer has 'User Account Control' enabled, you will be prompted to allow the program to make changes to the computer. Select Yes if prompted, and Office will start to install: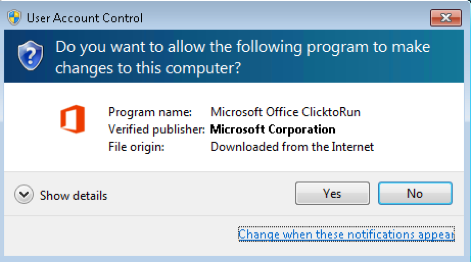 The installation program will download and install the Office suite:

Once this process is finished, you'll be presented with a 'Welcome' window.
Click on Next to configure the Office installation: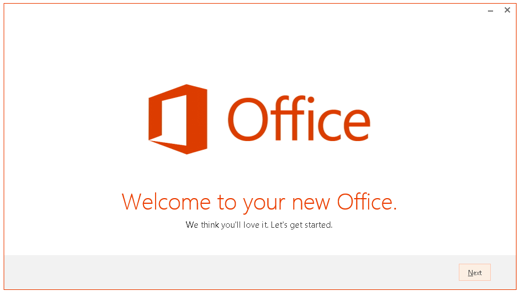 Click on 'Sign in':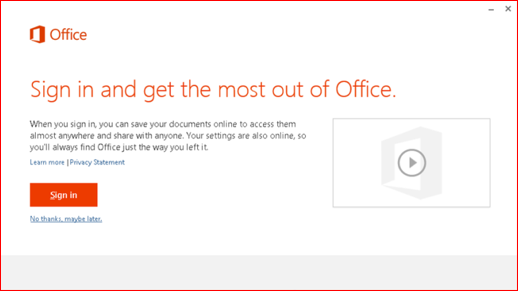 Enter your <CRSid>@cam.ac.uk email address and your UIS Password, then click on 'Sign in':
You'll be presented with a window that introduces you to 'OneDrive'.
You must skip this by clicking on 'Next':
Note: OneDrive will be released to staff and students at a later date.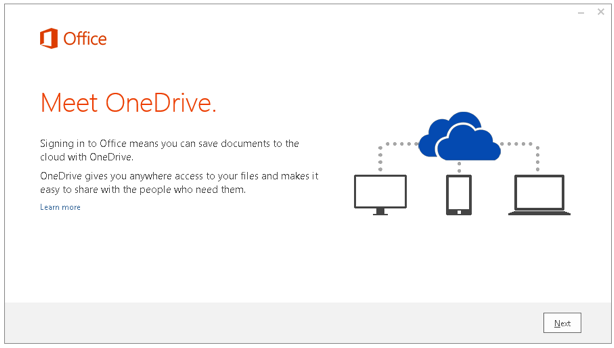 You'll be asked how you want your Office to look. Feel free to select an option and click 'Next':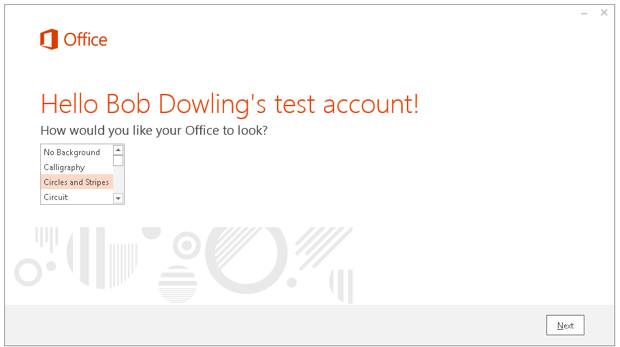 You'll then be offered a chance to take a tour of the new features in Office 365.
Click on 'Take a look' if you would like to take this tour or select 'No thanks' to complete the installation: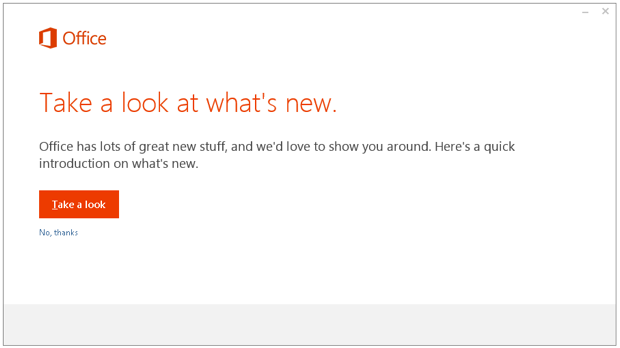 At the end of the installation, click on 'All done!':
You'll find the full suite of Office applications is now available.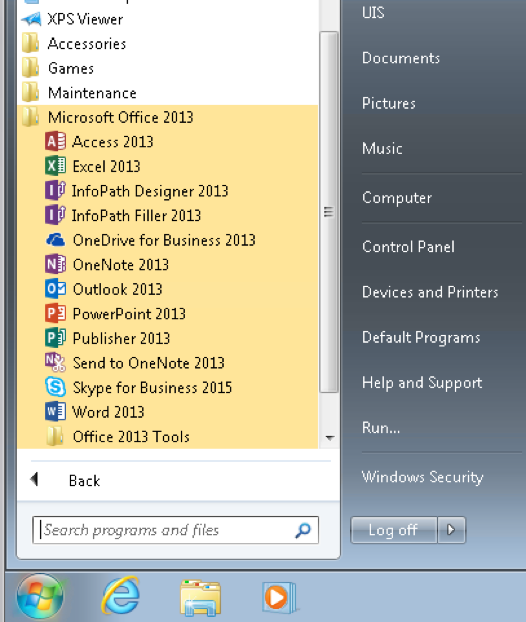 Note: when you use one of these applications for the first time, there will be an additional download of that component of the software.
Note: Although Skype for Business is shown as available, this system has not been activated.
If you are able to login to the Office portal, but receive the warning message below, please email service-desk@uis.cam.ac.uk for support: