A quick tour of your Citrix Workspace interface – where to find your apps and desktops and files.
Working with apps
You will find the applications available to you by tapping Home > Apps > All apps: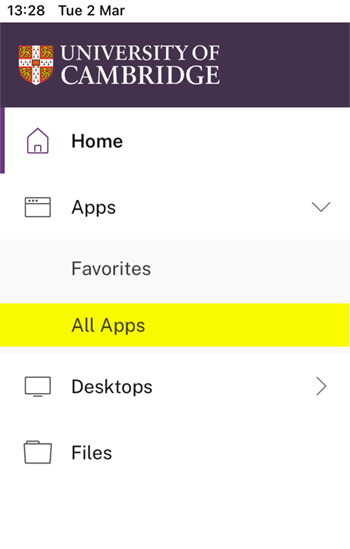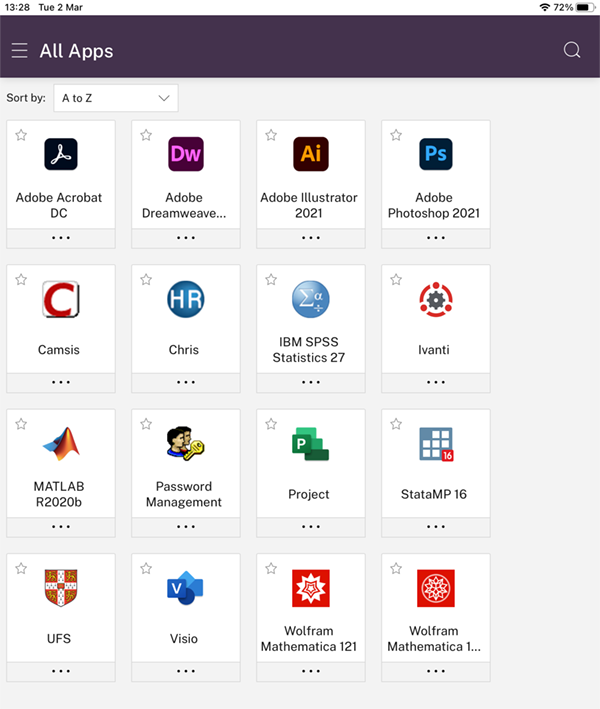 Note: The apps you will have available depends on the software licences that have been assigned to you, and will likely differ from the illustration above.
Once you start using these apps, they will populate the Apps section of the Home screen under Recents.
Working with desktops
Your managed Desktops can also be found by tapping Home > Desktops > All Desktops: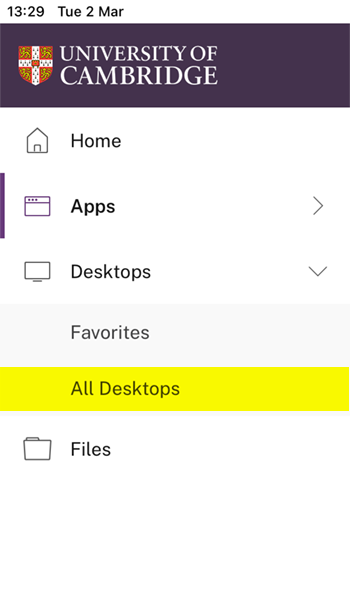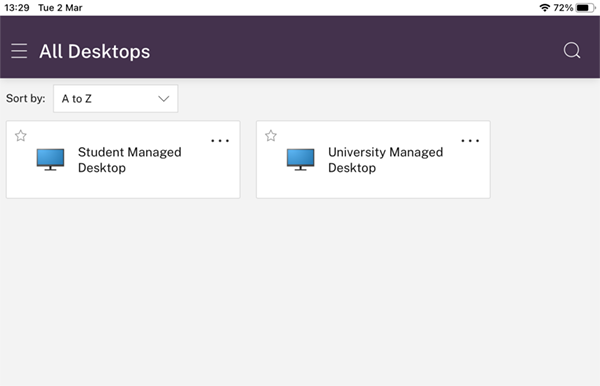 Your desktops will be added to your Recents as they are used and can be added to your Favorites by tapping the star in the top left corner of the shortcut.
The Home screen will begin populating the various sections as apps and desktops are used or you have marked them as a Favorite (see below).

Adding Favourites
You can add apps to the Favorites section by tapping the star icon in the top left corner of the shortcut:
Working with files
 Your files are accessed within your desktop as usual, not via the Files menu in the Citrix Workspace app.
Note: if you tap the Files option in the Citrix Workspace menu, you will be prompted to install another app. This app is not enabled and will not give you access to the files in your UMD Windows desktop.
Access to shared drives
See: Departmental shared drives