This is optional. If you used Address Book in Hermes to store your contacts, you can migrate them into your Exchange Online contacts.
Once you have migrated your Hermes mailbox, you can use Hermes Migration to migrate your Address Book.
Step 1
Log in to Hermes webmail. Select Address Book: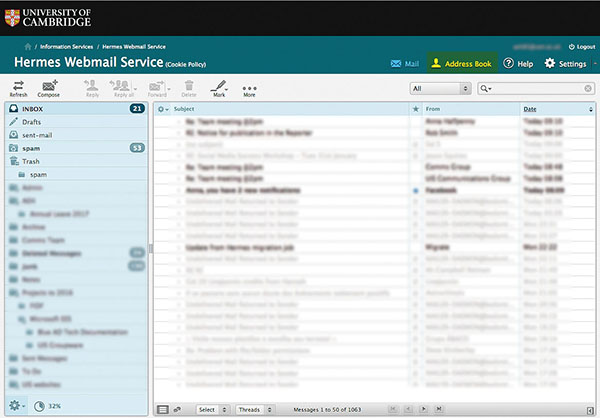 Step 2
Ensure you are looking at the Personal Addresses list, and select Export to export your Hermes contacts as a file called contacts.vcf:
Step 3
Log in to Hermes Migration at: http://migrate.hermes.cam.ac.uk/abook
Select Choose file, and browse to the contacts.vcf file you just exported from Hermes:
Step 4
Select Convert to convert your contacts.vcf file into an Outlook CSV format file. Save this on your hard drive: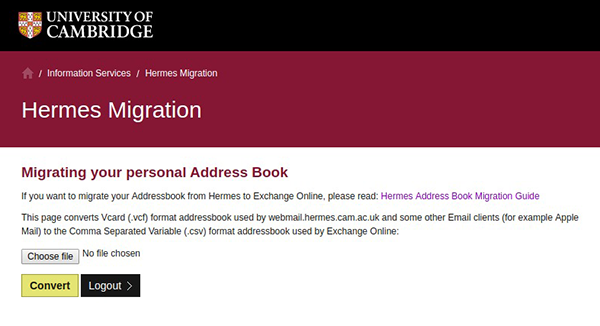 You can now Logout.
Step 5
Log in to your University Microsoft account at: https://portal.office.com and select People:

Step 6
Expand Your contacts in the sidebar menu. In the Manage drop-down, select Import contacts:

Step 7
A new pane will open. Select Outlook 2010, 2013 or 2016: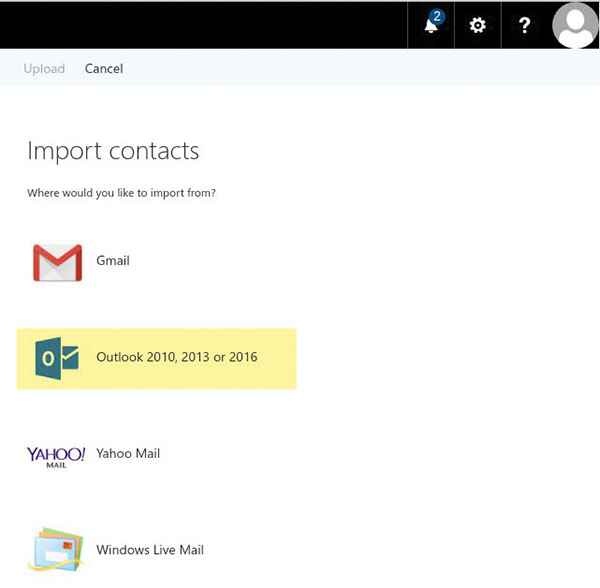 Step 8
Browse and locate your contacts.csv file:
Step 9
Select Upload, and your Hermes contacts will be imported into Exchange Online: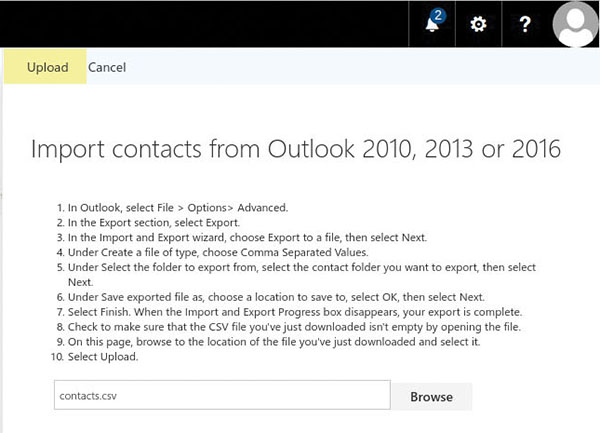 Step 10
After a confirmation message, you should see your contacts from Hermes listed: