You can access your virtual Windows desktop using your web browser. It will give you the ability to access your apps, files and desktop at any time, from anywhere.
 
Minimum system requirements and compatibility
Use in web browser

A working network or Internet connection to connect to servers
A Raven user account

Web browsers (Windows)

Internet Explorer
Microsoft Edge
Latest Google Chrome (requires StoreFront)
Latest Mozilla Firefox

macOS

Safari 7.0 and later
Mozilla Firefox 22.x and later
Google Chrome 28.x and later
 
Accessing the Windows Virtual Environment
1. On any internet-connected device, go to https://anywhere.cam.ac.uk.
2. Select the Employee Users sign-in option.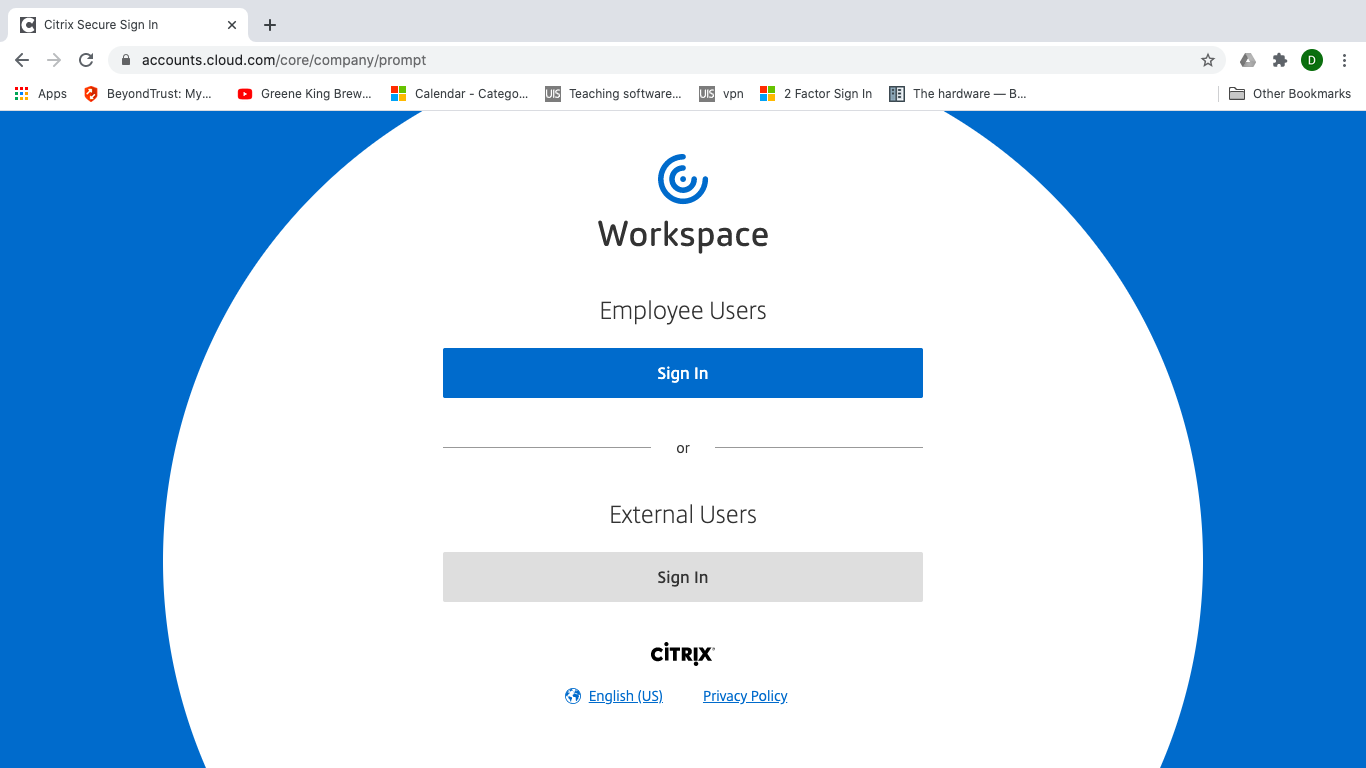 3. Enter your CRSid and Raven password in the Citrix Gateway login screen and click Log On: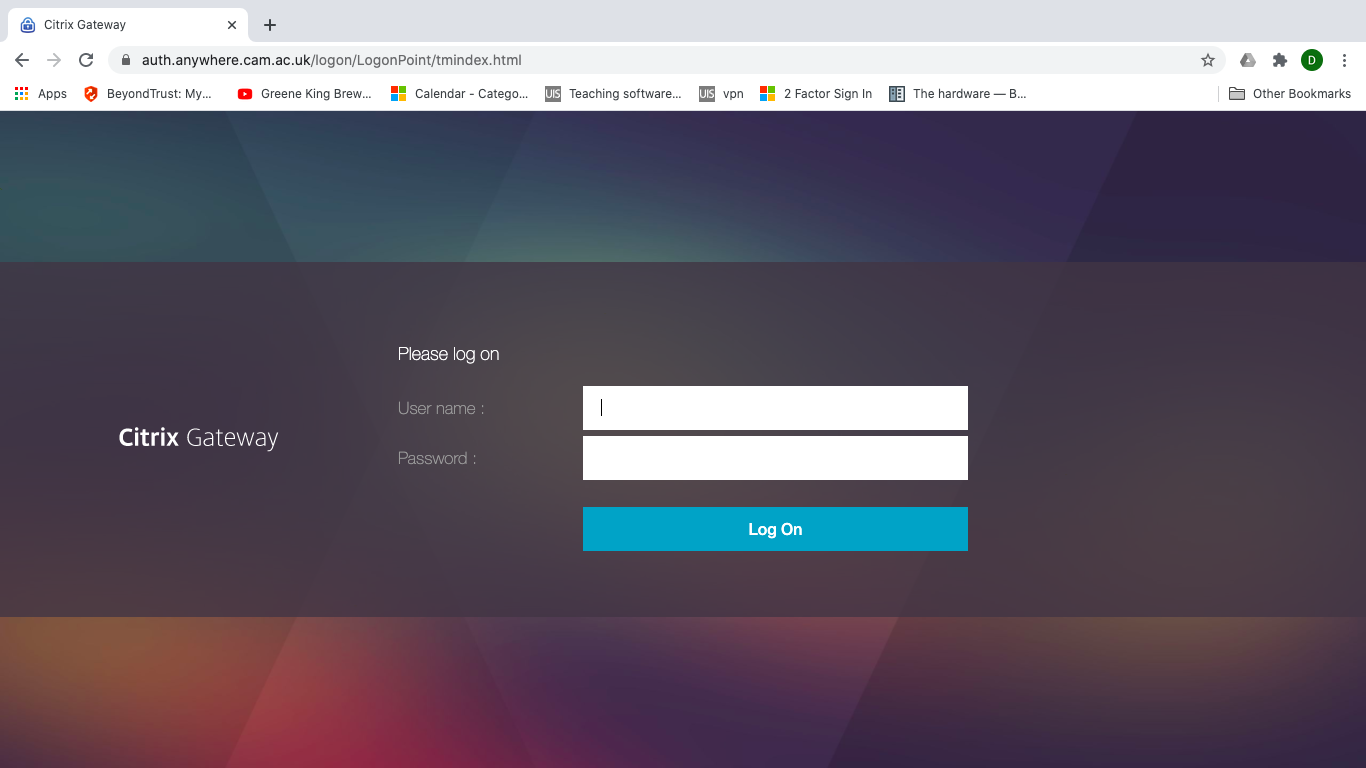 4. Once logged in you will be presented with your home Citrix workspace. To access your virtual desktop, select either University Managed Desktop or Student Managed Desktop
 Your Windows Virtual Environment will now open and can be used as you normally would your PC or laptop.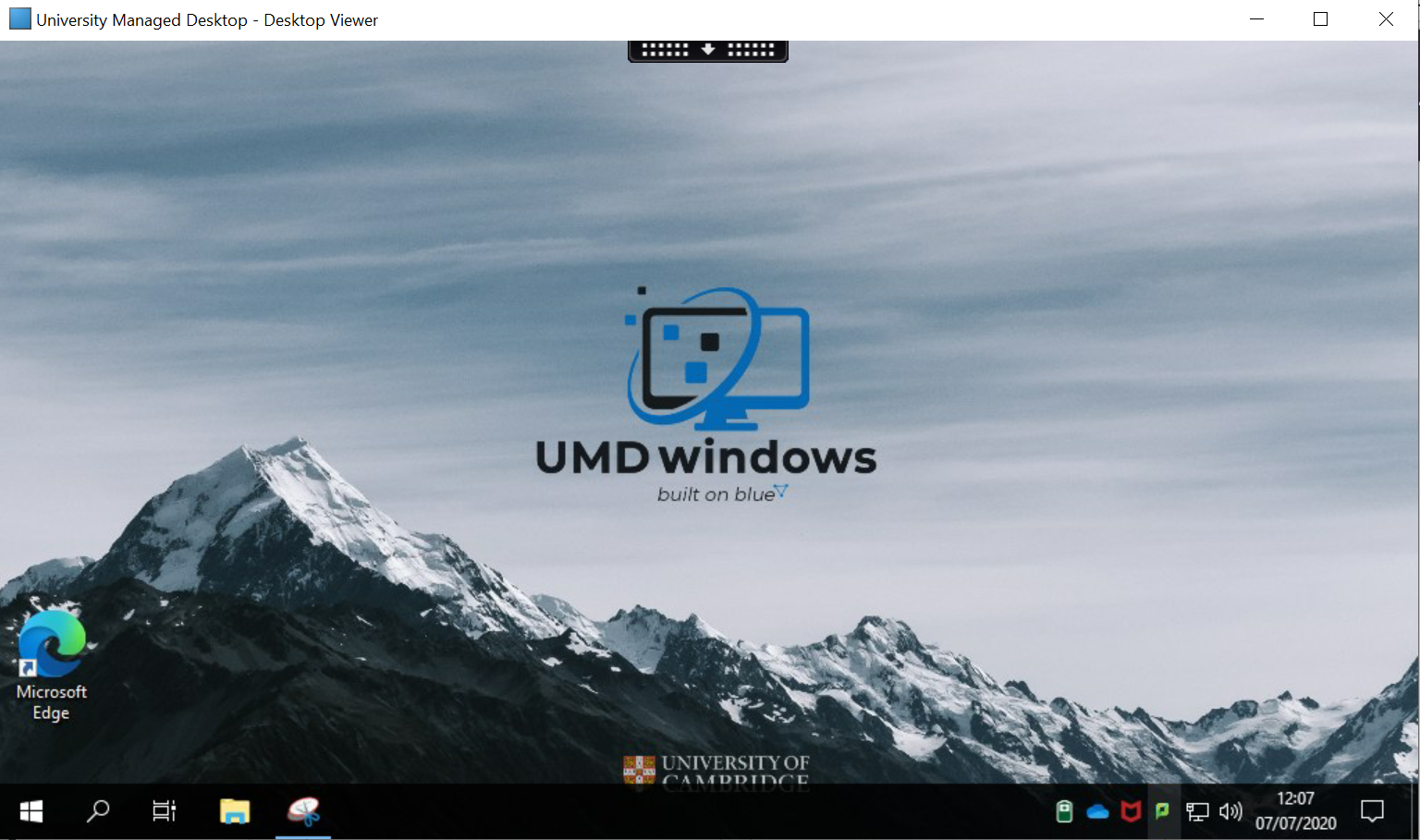 N.B On initial login, you might be presented with an additional security warning asking whether you wish to allow access to information on a device attached to your computer. This is nothing to be alarmed about – Citrix Workspace is trying to access your computer's devices such as printers, webcams and shared drives. You can either block or permit access, however, we would recommend permitting access to such devices. This can be set on each login or alternatively to permanently permit, or block, access select Do not ask me again for this... to stop the warning showing on each login.